Sometimes kids don't want a new sibling because they want all of their parents' attention and others … they think mom and dad are going to swap them out for new kids. Meet Tré who is "exasperated" by his mother's reproductive choices.
In the clip, Tré learns that his mother is pregnant and suddenly becomes a miniature adult, chastising her for having more babies when she one, already has two, at which point he vigorously points to he and his sister both in car seats and two, it's just all too much. Much too much.
The San Francisco Chronicle pulled this quote from the Facebook page of Tré's mom, Shanee Gibson Hart of Fort Lewis, Washington:
My husband and I been keeping a secret from Tré, finally told him and he was not happy. He's so smart we are very proud of our kids!
Tré also thought the little sister he has now, Julia, was going to be a monkey.
He'd often say things such as, "I know you're going to have a monkey, Mommy" and "I think we should plant a banana tree in the backyard for the monkey." His wild imagination helped him cope with the situation. In his mind, he wanted a pet monkey and not a baby sister.

Once baby Julia finally arrived, I think he was relieved that she wasn't a monkey. He immediately fell in love with the soft little bundle squirming around in his arms.
G/O Media may get a commission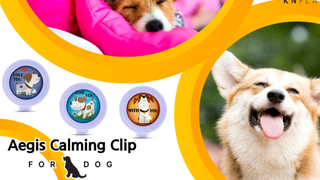 20% off
Aegis Calming Clip for Dogs
Sweet relief! Also, I hope Tré's is in an advanced class at school because his vocabulary is either quite advanced or he's hanging out with a ton of adults.