Chances are, your Christmas decorations are as done as they're gonna get. Now that the die has been cast, it's a great time to prepare some powdered hot chocolate and gaze upon others' impossibly ambitious efforts. For instance: the Elf on the Shelf stylings of Cougar Town actress Busy Phillips.
Now, generally speaking, I can't stand Elf on the Shelf. (In case you don't spend much time with little kids: It's a recently created bit of fakelore where you buy a doll that's supposedly one of Santa's helpers sent to watch your kid and report back to the boss re: their behavior. You hide them in new spots everyday because they're "alive." They're creepy.) But you know what? I respect skills, and also I love dioramas/model trains/miniature scenes. Phillips went all out last year and continued the tradition this year and God help me, my house will never be this sparkled out for Christmas and quite frankly I can live with that:
But I respect the fact these elves seem to be trickster troublemakers:
G/O Media may get a commission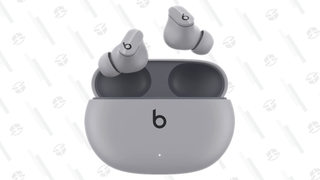 And even total party animals. When Busy's daughter left out doll furniture in case the elves "needed a break," they threw a rager. Too real, y'all:
Photos via Instagram.