Another holiday, another reminder via Instagram that celebrities are kinda sorta not really just like us, but in some ways they are. Unlike Thanksgiving's embarrassment of riches, however, Christmas brought out some impulses of humility, with a lot of celebs showing off their families, their festivities, and their cheer, rather than, you know, shit-tons of moneyed food and gifts. (But some people did that, too.) Unlikely, but true!
We trawled the depths of Insta to find the sweetest pics of Celebrities Doing Thangs (TM) on the most wonderful day of the most wonderful time of the year (for people who celebrate it). There are some EXTREME GEMS in here, particularly in the category of Instavideo, you are encouraged to watch them all! Note to vegetarians: there is no actual ham in the making of these photographs (nor, unfortunately, is there Jon Hamm). We are using the term "ham" as in "going jamón," as opposed to meat products. There is, however, a lot of tree, in various forms of the term. Merry Christmas!
First things first: Reese Witherspoon created her own Wreath Witherspoon, giving Mindy Kaling the Christmas miracle she wished for.
Mariah Carey, Christmas cheerleader, celebrated this year by performing a six-day holiday spectacular at Manhattan's Beacon Theater. I attended opening night; it was a fantasia of a revue, as though all your warmest dreams of elementary school Christmas plays had gotten a deep budget, a professional choreographer, and Glinda the Good Witch to score it—there were many dancing and singing children, elves, dancers dressed like reindeer, dancers grinding up on Mariah, a gospel choir, and the goddess herself singing all her many Christmas hits, dressed in sparkling sequined gowns like a tree ornament. On Instagram, she shared the finale to those shows, exemplifying why she is the unequivocal queen of Christmas.
G/O Media may get a commission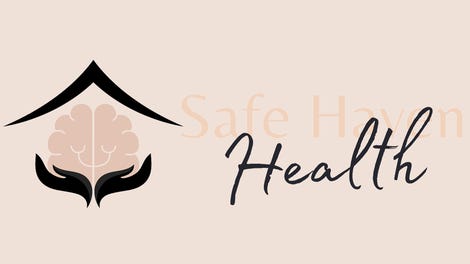 Addiction counseling
Safe Haven Health
(Lady Gaga was in attendance.)
A slightly smaller scale production than Mariah's, but no less dazzling: celebrity stylist Misa Hylton and her fur-adorned pals showed what a little ingenuity, some synched choreography and, um, Chingy, can do for the Christmas spirit.
Diddy also got in the spirit by dressing up as Black Santa and doing what he does best: yelling and balling the fuck out.
Janelle Monáe's bananas elf hat gave him a run, though. (See also: Patrick Stewart.)
Tracee Ellis Ross shared the best, most boisterous "Deck The Halls" message from the cast of Black-ish, further proving that Miles Brown and Marsai Martin—who play twin kids Jack and Diane—are the best people who exist on this garbage earth.
Cara Delevingne spent some quality time with adorable rabbit Cecil Bunny Delevingne.
Amber Rose and Wiz Khalifa's son Sebastian wins for cutest Christmas baby of all time, though. Amber called him her "Punkin Pie," which, adorable.
Model Daisy Lowe instavid'd Florence Welch karaoke'ing "All I Want For Christmas is You" at Jack Guinness's little party. Lotta vibrato up in here on a Thursday.
While A-Trak showed off his crazy Christmas scratching skills.
Style icon Giovanna Battaglia wore ornaments on her ears.
Important Art from Lucy Liu!
Sufficiently Santafied: Madonna, Nicki Minaj, Victoria Justice.
Kat Dennings had a moment not as, but with Santa. You think he brought her the best gifts after those moon eyes, or no?
Kendall and Kylie Jenner also had some QT with Santa at their mom's Christmas Eve blowout party jam. (The sisters were wearing matching dresses. Awww.)
So too, with Katy Perry, and her ornamental headgear, looking hella hot-glued using extra ornaments from my mom's Christmas craft workshop in the basement. (Which is to say: doing this next year.) Hey... these Santas all look like different dudes? WHAT GIVES?
Meanwhile, Miley Cyrus continued her fascination with '90s Club Kid wear and dressed for breakfast like an Elf coming home from Limelight.
Gina Rodriguez, star of best show ever Jane the Virgin, went for a cactus Christmas tree with chili pepper lights—very American Southwest for this Chicago-born boss.
Britney and family (two sons and new boyf Charlie Ebersol) went Xmas plaid, matching jammies and questionable headwear around their tree.
Lucy Hale's family also opted for a coordinated motif.
Samantha Ronson, Mark Ronson, and Annabelle Dexter-Jones flossed their genetic link by sharing a mutually nonplussed Christmas grimace in front of a fabulously lit-up tree. Perhaps it's that British-inherited drollness, but we know you're all having fun, Ronsies.
In the realm of family business, moms tend to read their children during the holidays, but not like Drake's mom read him after he asked why people think he cries all the time. Bonus holiday feelings from the kitchen chatter/cooking happening in the background. This is the realest Instagram Drake ever wrote.
In the category of pretty trees!: Ariana Grande, Remy Ma, Vanessa Hudgens, Milla Jovovich.
"Santana Claws"—rapper Juelz Santana—was... doing his thing.
Rihanna spent her day sunning herself with family back at home in Barbados. Jealous.
Mindy Kaling vacationed on Oahu with her family.
Sofia Vergara was in Hawaii, too! No snow.
Supermodel Joan Smalls also Christmas'd in paradise, presumably in her home country of Puerto Rico. Let's just say that by the end of the day, my holiday bod was looking like... not that.
Naomi Campbell was more on my holiday feast wave, with a beautiful Christmas cake that I could totally house right this very second.
Finally, Justin Bieber may have received a private jet for Christmas, but in my estimation, Kevin Hart got the best and most thoughtful present of any celeb: a custom duvet cover depicting, on one side, his kids:
And on the other, his fiance, Eniko Parrish. Kevin's take, and mine: "I can't stop laughing at this."
So who did we miss? Give us your fave Christmas/Hanukkah/Kwanzaa Instas in the comments, please; not ready to let this holiday feeling dissipate quite yet.