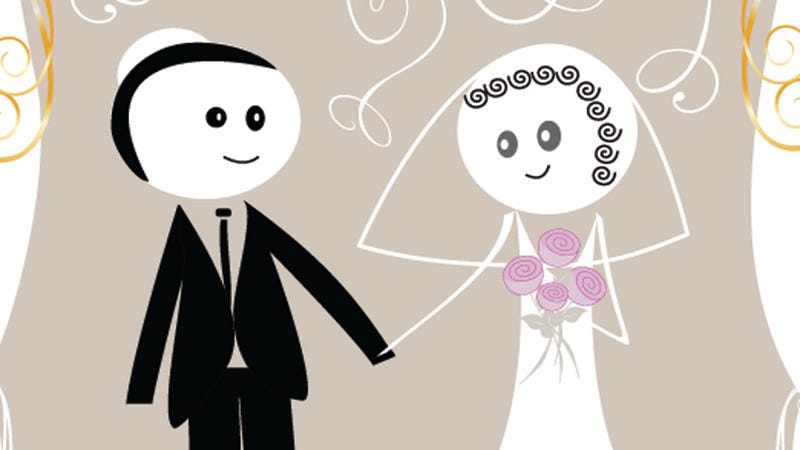 When I heard about Yenta, a new iPhone application that, Grindr-like, connects Jewish singles by location and cheeky questions like "How Jewish are you?" "What's your shtick?" and "What will impress your mother?", I wondered how many other Jewish online dating sites there were.
A quick (like, literally 5 second) perusal uncovered:
jdate.com (obviously)
thejmom.com
supertova.com
jmatch.com
jsingles.com
frumster.com
jewcanoodle.com
onlinejewishdating.com
jwed.com
jewishmingle.com
...and more.
It all reminds me of a conversation my grandmother and I once had about dating when I was 7 or 8 years old that went like this:
Me: Would you have married my grandfather if he wasn't Jewish?
Grandma: No.
Me: What?? But you love him!
Grandma: But we wouldn't have gotten married if he wasn't Jewish.
Me (frustrated): But what if you met him, fell in love with him, and then found out he wasn't Jewish?
Grandma (shrugging): If he wasn't Jewish, I wouldn't have met him.
Image via Khazanova/Shutterstock.