The organizers behind the Women's March have announced a protest against the National Rifle Association on July 14 in Fairfax, Virginia in the wake of a particularly stunning NRA video that kinda sorta seemed to promote shooting liberals.
"We know that we are not safe. But we will not be intimidated into silence," the Facebook event reads. After Women's March organizer Tamika Mallory published an open letter demanding that the NRA take down the video, apologize, and defend Philando Castile's Second Amendment rights, the NRA instead quickly threw together another video instructing members of the "violent left" to "get over yourself" and calling out Tamika Mallory by name.
"You call it dangerous and demand it to be taken down? I'm here to tell you not a chance," conservative talk-show host Grant Stinchfield sneered.
The Women's March Facebook event announces a pushback against the highly inflammatory "us-versus-them" narrative being sold by the NRA at a time when the Democratic party seems to have lost its ability to stand effectively against gun violence and the organizations that prevent lawmakers from dealing with it. From the event page:
Recent actions of the NRA demonstrate not only a disregard for the lives of black and brown people in America, but appear to be a direct endorsement of violence against women, our families and our communities for exercising our constitutional right to protest. On July 14th, Women's March and partners will mobilize a mass demonstration, again grounded in the principles of Kingian nonviolence, to denounce the false and intimidating rhetoric of hatred and send a clear message that our movement will proudly and bravely continue to strive for the respect of the civil and human rights of all people.
G/O Media may get a commission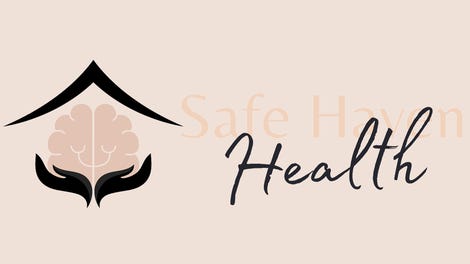 Addiction counseling
Safe Haven Health
The second NRA ad, the event invite reads, "puts Tamika, a mother whose family has been impacted by gun violence, under increased threat as it does others named, and it is unequivocally meant to create a chilling effect on our communities speaking up and using the power of our collective voice."
Nineteen percent of gun-owning Americans say they belong to the NRA, according to a recent Pew analysis; gun owners who belong to the NRA skew further right on the political spectrum than gun owners who aren't members of the NRA. The organization itself is pretty comfortable with taking widely condemned positions, and is certainly no stranger to intimidation—lawmakers who don't do the NRA's policy bidding might find themselves out of a job, while NRA lobbying on the right has succeeded to the extent that gun violence research has been blocked for decades and even the most benign legislative responses to the Sandy Hook massacre were scuttled.
Read the Women's March's full statement from June 28 below.