Well Kimye are officially bonded in holy matrimony, but before you plunge into the depths of an existential crisis, the knowledge that there shan't be more pre-wedding Kimye clothing, location, guest, or gift rumors slowly perforating your very existence, don't worry. This wedding was so illustrious, details will clog your news feeds for days, weeks even. Yesterday, Mark kept us well-updated on some of the deets like Kim's dress and Lana Del Rey's rehearsal dinner performance. Well, here are some more updates.
First, Rob Kardashian left Europe and missed the wedding because of what TMZ chalks up to major family drama. :( Andrea Bocelli performed during the ceremony. John Legend sang "All of Me" but the couple's first dance was to a mashup of Etta James' "At Last and Otis Redding's "These Arms of Mine" and "Tenderness" (not that "Tenderness") which ended in Kanye taking to the mic and rapping for the guests, which makes me think that this whole wedding was actually a concept performance art piece concert all along. Someone has to top Bey.
The menu was extravagant, including "homemade mezzelune pasta stuffed with ricotta cheese," "monkfish fillet in a crust of aromatic herbs on a bed of puréed celeriac mille feuille of trope sweet onions and vitelotte potatoes," and "strawberry sorbet."
Kanye's wedding speech included a wonderful rant (furthering the performance art piece theory) about how the Kardashians "are an industry" and how "We are warriors!"
Kanye, Kim, and Nori all wore custom Givenchy. Jaden Smith wore a white Batman costume. The magical Kardashian/Snow White photobooth was there, and everyone and their mom 'stagrammed about it.
G/O Media may get a commission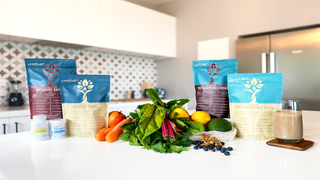 Welp, that's all we know so far. Hopefully that will keep you all satiated for the time being.
---
Sofia Vergara and Nick Loeb ended their relationship again. Vergara posted the news to her WhoSay profile:
"Not that anyone should care, but in order to not give the press the chance to invent crazy and hurtful drama, I prefer to tell my fans personally that Nick and I have desided to be apart. We have been having too many problems with figuring out how to spend time together and because [sic] of my work and now his, it's been getting worse and worse, not fun anymore. We are still very close but we belive is the best thing for us right now."
I can't help but feel happy for her. [L&S]
---
Diane Keaton has embarked on a mission to become the woman who has kissed the most men on film. She also has a kiss wish list that includes Robert Redford (duh), David Beckham (I'll allow it), Clint Eastwood (um), Adam Levine (no.), and Louis C.K. (yup). But apparently no one can compare to Morgan Freeman's lips. [Contact Music]
---