A few weeks ago, an unsolicited American Girl Doll catalog arrived in my mailbox, featuring what I found to be fairly ground-breaking accessories: A hearing aid; an allergy-free lunch, a wheelchair. While researching how long these options had been around, I stumbled into a rabbit-hole-esque YouTube phenomenon: The American Girl Doll Music Video, or AGMV, for short.
There are more than eighty thousand different kinds of American Girl Doll videos on YouTube. A smattering are just AG enthusiasts showing off their collections. You'll also find clips that merely consist of a collector opening the box of a new American Girl Doll and clips about customizing dolls by adding freckles, changing the hair or turning them into boys.
But one of the most popular kinds of AG videos are are stop motion (AGSM) like the one above, by Akeelah1998. The short films, which sometimes have special effects, are made by posing the dolls, shooting a frame, then moving the dolls incrementally, and shooting another frame. Strung together, the dolls appear to be moving; it's the same animation technique used in the 60s by Rankin/Bass for Rudolph The Red-Nose Reindeer and by Tim Burton in The Nightmare Before Christmas.
One American Girl Doll, McKenna, is a gymnast; there are stop motion videos of her doing bar routines and floor exercises.
In the subset of stop motion videos are the wildly popular American Girl music videos (AGMV) that can garner thousands of hits. Pair the posable dolls with a pop song, and something magical happens: Girls across the country become instant music video directors.
I contacted a few of these auteurs, curious how one stumbles into this hobby, how long it takes, and what drives the passion. The clip above — set to Coldplay's "Viva La Vida" and by made by AGdolldivas — has a vintagey old-film feel, and the director has written an elaborate storyline for her characters:
Storyline #1:
Grace(Julie Doll) is always bullying others.But instead of going up and doing it herself,she blackmails her "friends" to do it for her.They corner her and hit and kick her.
When they leave,Nella(Ruthie Doll) decides that she has had enough of her and leaves her for the bullying victim (Kanani).She looks back at her other "friend" (maegen (mckenna)) and asks if she is coming.She comes leaving Grace alone on the ground.

Storyline #2:
Maegen is ALWAYS overworking herself in gymnastics and never has time to study.When she gets home from gymnastics she is exhausted but her mom comes in with her books and tells her to study.She ignores her and does gymnastics instead of studying.Her mom walks in on her and she yells,which startles her.Then she falls.She wakes up in the hospital with a broken leg,and her mom tells her it will be on for five weeks.Before she leaves,she gives her her stuffed animal.

Storyline #3:
Nella is walking with her boyfriend when he brings her to a spot.They sit down,talk and kiss.After awhile,he pushes her off of his lap and proposes to her.She thinks,then says yes.When they get home,he is in bed when is fireman paiger goes off.He then leaves and she doesn't even say good bye.When she wakes up,she finds a note telling her that he died in a fire.She cries and puts on her wedding outfit then destroys their room.

Storyline #4:
Kanani ALWAYS gets what she wants,because her father is a wealthy surgeon.One day shes sees a puppy.Her mom says no,so she throws a tantrum.She then gets her puppy.When they get home,they call the vet beacause the dog won't eat.They call the vet and she comes.She says that the dog has an eating disorder and sells them some expensive medicine.Then gives them the bill.The dad comes home from work,not knowing that their was a puppy and FLIPS OUT!He really gets angry when the mom gives him a bill.He tells the girl to leave the room.She uses a cup to listen through the walls.He gets really mad and divorces her(I know its not that easy but oh well).
Here's a snippet of a forthcoming "Gangnam style" video by AGdolldivas, whose real name is Abby. She's 12 years old and has four American Girl Dolls; she's been making short films for over a year. "I decided to start making videos with them because I had watched other videos on Youtube," she says, "specifically girloftheyearstudios and basilmentos. I really wanted to try it because it looked like a lot of fun."
G/O Media may get a commission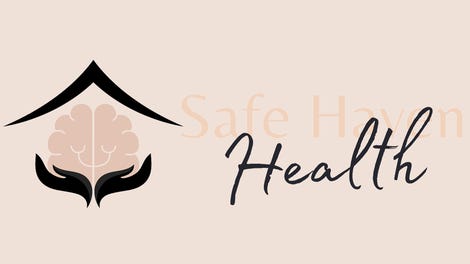 Addiction counseling
Safe Haven Health
She has made videos starring humans — directing "more creative" shorts "with jumpcuts and stopmotions," with the kids she babysits as the stars. "I basically got to direct their movies." Abby would love to make filmmaking a career: "I really want to be a performer or director. I definitely want to stay in the arts… maybe as a singer, actor or director." She says directing AG videos has taught her "perseverance and patience." And she has wise words for others who'd like to try what she's doing:
If you are interested in directing or filmmaking, my advice to you is to not worry about people who think your dreams are weird or strange. If you believe, you will achieve!
YouTube user AGmagical13 created this awesome Ke$ha video — in which you'll see dolls partying, DJing, bartending and drinking — in January of last year; it has over 96,000 views. She just turned 16 in August, and considers herself "an older AGtuber." She owns 16 American Girl Dolls, and started making videos when she was about 12 or 13. When asked about her inspiration, she told us:
I've always been interested in acting, films, TV shows, music, stories, and fashion, so when I first discovered the American Girl Doll side of youtube I got really inspired by a few other youtubers and then I realized that I could become an artist of my own. I grabbed my camera and since I normally came up with stories and ideas in my head, I decided that I could make my stories come to life in their own slightly dorky way and share them with others who I assume, like my videos. I decided to use my dolls instead of humans because you have complete control and you can turn these ideas exactly the way you pictured it, which would be harder to do with living subjects since their vision wouldn't be exactly like you planned it. It's also easier to make the sets and props you desire in a smaller scale compared to life size.
This is AGmagical13's AGMV for "Payphone" by Maroon 5, which features one character cheating on another, flashbacks, and a coffee shop set complete with cupcake display. AGmagical13 went to a film camp at Stanford University this past summer, and she says she has directed a few videos with humans — herself, her friends. She's not sure if she wants to be a director as a career, though:
I'm haven't quite narrowed it down because there is so much I want to do. I would love to continue to making videos, acting, do more photography, designing fashions and sets, and maybe one day I could become a film director, if I develop my skills enough. I actually got to work with a Barbara Stepansky, who is a female director, during the film camp I went to. She mainly makes horror/thriller movies, and is incredibly talented. It was such a great experience to learn so much from her. I've also made many friends on Youtube who make videos with dolls, such as acatagirl, AmericanGirlIdeas, americangirl4life117, and few others. I love being able to connect with all these talented girls, and talk in depth with them.
AGmagical13 spends a lot of time on her clips; explaining, "If I script it out, the scripting process can take a few days to a few weeks. If I film without an official script and just the basic ideas (sort of go with the flow) it usually takes a hour to a whole day, depending on the video." Then there's the post-production. "Editing them can take a few days, and probably the most tedious process of it all XD. I use a Mac book pro and iMovie 11, and I first used a Flip camera(which I hated) and a few digital cameras who all had their own tragic deaths, but I have upgraded recently to a Canon EOS Rebel T3i, which is probably the best camera I have ever used, and I am absolutely in love with it."
This is Hot Chelle Rae's "Tonight Tonight" by AGmagical13, who also had this to say:
There are many people who have so much talent and I feel like this world could use a little change in the media, and girls in the industry could really revolutionize filmmaking, and add more depth to movies, which generally are associated with tons of violence, gore, and unnecessary action scenes which loses a lot of meaning to the plot of the story. If you have any interest, I say go for it. Who knows? Maybe you could change the industry and become one of the best there is. Directing AG videos taught me a lot about how much effort can be put into a story and bring it to life. It also taught me how there is always somebody who shares your interests, and that videos can bring people togethers, and make them feel emotions from a message you wanted to put out there in videos. I learn something new with every video I make and I feel like every video I make, helps me improve my work. I am so thankful for all the people who support my videos and I especially love it when people tell me what they thought of my video, and even how I could possibly improve it. Also, there are people on youtube who feed off of getting a reaction, and that people should really just not respond, or delete it because they only say things that will start an argument and give them attention. Don't give in, or feed the trolls.
You'll see elaborate sets, incredible accessories and a doll walking in the rain with an umbrella in the AGMV for Natasha Bedingfield's "Unwritten," made by Laura, who is starryeyeschick on YouTube. She's 23 years old, and says: "I am one of the older American Girl doll stopmotion creators on YouTube, but that doesn't bother me at all! In fact, I think of myself as a role model to these younger girls." She adds:
So often girls feel pressured to give up their childhood playthings when they enter their teenage years (and adulthood), but why should you have to give up something you enjoy just because you turn a certain age? I've actually never reached the point when I felt like I was "too old for dolls." I collected dolls, particularly American Girl dolls, throughout high school and college. Sure, there were times when I had to put my hobby aside in order to focus on school assignments, but I never felt like I had to pack my dolls away in favor of these other pursuits. I really hope that, by staying on YouTube at my age, I can inspire girls to keep on loving their dolls throughout life.
Laura was inspired to learn stop motion and make American Girl movies in part by the Gothard Sisters of Ourdolls.net. "They've been making stopmotion movies with their American Girl dolls since the '90s - way before YouTube existed," she says. "I actually purchased one of their stopmotion movies on VHS in 2005 or 2006, and after watching that movie, I was determined to try making a movie of my own."
In the AGMV for Christina Perri's "The Lonely," made by Laura aka starryeyeschick, you'll see the doll cry, play piano, and do ballet. Laura has 17 American Girl Dolls, and although she has made one video (not online) with actual humans in it, she prefers working with dolls. She realizes that there are thousands of AGMV on YouTube, and explains:
I think it's because technology, particularly computers and the internet, is becoming so much a part of our daily life. My generation has pretty much grown up with the Internet. I was still a little girl when my family first received Internet access in our home. I remember how quickly I caught on to using dial-up, DSL, and now broadband internet. I own a smartphone with the YouTube app. And I'm 23! The generation below me, as most of the American Girl doll video creators are part of, are even more exposed to the internet than I am. No longer are girls simply dressing up and playing tea party with their dolls, as my mom and even I did as girls. Girls today are asking for and receiving digital cameras, laptops, smartphones, iPods, and iPads (etc). It's not much of a surprise anymore to see an eight-year-old with any one of these gadgets. Girls, with their new gadgets in hand, are creating a whole new version of doll play; that is, doll play with the added element of technology.

I think word of mouth (or the modern equivalent that social networking provides) has a lot to do with why there are so many American Girl doll videos, too. In 2006, the American Girl doll video-making community was quite small. Those of us who were creating videos then shared our video creations with family and friends, many of whom turned around and shared our videos on social-networking sites. Other American Girl doll collectors would see the videos, become enchanted with the idea of making the dolls move on their own, and want to try it for themselves. One thing led to another, and the American Girl doll video-making community spread like wildfire.
Laura, an assistant preschool teacher in a three-year-old classroom, doesn't see filmmaking as a career, though she thoroughly enjoys it, and believes making AGMV has taught her a lot:
Patience! I've always considered myself a rather patient person, but the process of moving a doll slightly, taking a photo, and then moving the doll slightly again (etc) definitely teaches patience. It's taught me that hard work pays off, that hard work is rewarding. After I take a thousand or so photos and edit them, I am rewarded with a stopmotion that I can watch again and again. Directing AG videos has also improved my computer skills significantly. Before I started making these videos, I had no knowledge of how to use FrameByFrame or iMovie. I couldn't take a decent photograph. Now that I have learned how to use the movie-making software, I actually feel more confident about someday directing a video with human actors.
Beyond the ladies we interviewed for this piece, there are some other really impressive AGMV directors out there. The sets, the choreography and, at 2:47, the doll getting "rained" on by cash make "Glamourous" by basilmentos stand out.
This version of Taylor Swift's "You Belong With Me" by stephenswodadancer is amazingly close to the original video. The glasses, singing into the hairbrush, the messages written on notebooks, the cheerleader — it's all there.
No list of pop videos is complete without a version of "Call Me Maybe." This one is by samanthaandnellie1.
"We Are Never Ever Getting Back Together" by madisson7000 has the following plot:
Lanie(blond doll) weighs herself and she is gaining too many pounds cause she is eating too many cookies,
The cookies want her to eat them (LOL) but she knows there not healthy for her. She's tries to stop eating them but there just too good! Finally Lanie stops eating the cookies and loses 20 pounds! That's it! Thank you for watching!
Black and white footage gives "Somebody That I Used to Know" by 121americangirl a moody feel.
"Boyfriend" by AGStarbucks has a whopping 45 thousand views.
Impressive camera work, doll tears, and street scenes in "A Thousand Miles" by AmericanGirl077.
Prepare yourself for something SO META: This is an AGMV about making AGMVs. By LaughDanceAG.
The plot of "Want You Back" by agd4ever101 features an American Girl kicking an "American Boy" in the crotch.
Lastly, this is not a music video but must be seen to be believed: It's a faux episode of The Bachelor by xxLilAGGirlxx. The rabbit hole goes deep, friends.
Sometimes it's frustrating to read the statistics about women in Hollywood — in 83 years, only one woman, Kathryn Bigelow, has won an Oscar for Best Director. We also hear stories about how hard it is to get young girls interested in STEM (science, technology, engineering and math). But sometimes things happen in a way you don't expect. These self-taught amateur filmmakers prove that girls and women who embrace moviemaking — including the tech aspects — actually exist. And are awesome.