The MTV Video Music Awards always bring out some spectacular trainwrecks, but 2009's, at Radio City, was a vagina-showcasing, skintight, navel-plunging, transparent house of horrors that either said something really optimistic about the economy or foretold the end of days.
Philosophically speaking: where did Lady Gaga have to go, besides Elizabethan Papagena in community production of Phantom?



So we gotta ask...



G/O Media may get a commission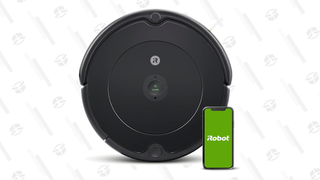 35% Off Black Friday Deal
iRobot Roomba 694 Robot Vacuum
Who wore it better?



If this is Jennifer Lopez's comeback, I'm confused about its direction.



The sad thing? Beyonce's slash and burn is sweet and demure in this company.



Whatever people think about Kanye stealing her thunder, Taylor Swift had already scored a total triumph: continuing her reign as best-dressed star under 25.



Alexa Chung, per usual, does her gothic Lolita hipster shtick, and pulls it off.



See, normally, you'd think, 'wow, Jade Cole looks like a preposterous 1991 hot mess.' But tonight? This was, like, the dress code.



Miranda Cosgrove demonstrates the finest in disco ball chic.



And Alicia Keys shoes its manifold creative possibilities...



Kristin Cavalleri, meanwhile, demonstrates the worst in disco ball chic.



Kristin may have The Hills, but this round goes to L.C.



Leighton Meester continues her case as a serious fashion player.



Stephanie Pratt's nightie doesn't seem that bad...and then you reach the shoes.
Apparently she's been walking through a Medieval marketplace?



Tyson Ritter's the frontman of All-American Rejects. Which really makes this too easy.



Whitney Port, now a designer with her own tent show, has obviously gotten too big not just for her britches, but for her bustier-crinoline-Chicago-costume.



Cassie's...getup brings to mind the immortal words of Heidi Klum: "This looks like I sewed it. And I can't sew."



In the 19th century, Whitby, North Yorkshire, was known for its fine-quality jet carving.



Nikki Hilton: your dress offends me. It is ugly and, worse, it is boring. I think disappointing me is punishment enough.



Isn't Amber Rose's outfit elegant and beautiful?



In case you're not sure, here's a back view!



Normally I don't love cape-backs, but Amerie's mini is starting to look really good right about now.



Keri Hilson should really overcome her inhibitions.



Rose Byrne totally wears this oversized floral - not easy, to which many a starlet can attest.



Solange Knowles' scrollwork mini is one of the few actual fashion risks on this R.C.



I'd look sullen too, if my boob was coated in industrial-strength epoxy and I knew in a few hours I had to rip it off.



As Adrienne Bailon proves, two wrongs never, ever make a right.


Getty" />