Fifty Shades of Grey — the best-selling book in British history, if your brain can even process such a statement — is no longer the buzzworthy bestseller it was back in the summer of our cultural innocence (2012). Sales might pick up again when the already disappointing movie hits theaters in 2014, but then again, why would anyone buy new copies of the book when there's a burgeoning graveyard of discarded Fifty Shades paperbacks being tended on some foggy English moor by a well-mannered and overburdened gravedigger?
According to the Telegraph, always game for reporting even the most forgettable of E.L. James's bowel movements, the UK is quickly amassing a "paper mountain" of discarded copies of Fifty Shades. It appears that the book, as trendy things are liable to do, has fallen out of vogue with the reading public, and people who weren't fast and discreet enough to simply buy a Kindle copy of Fifty Shades of Grey, read it within the seven-day window, and return it for a full refund, are hastily trying to unload their copies on the first person who will take them.
From the Telegraph:
"People are offloading them now in droves as all the hype has died down, its [sic] becoming a paper mountain."

They plan to put the books back on sale when the film is released as they are hoping demand will increase again.
Rhona Coulter, Books Manager at Cancer Research UK, added: "Our shop managers have reported that hundreds of donations of Fifty Shades over the recent months.

"We always welcome donations, but the secondary sales potential of the novels is a big problem. Nobody wants it anymore."
G/O Media may get a commission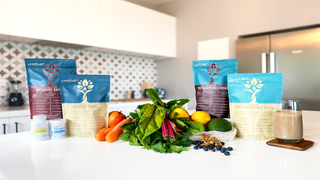 Ah, but why not just recycle the books? No can do! The glue used to bind them apparently prevents the books from being recycled.
Maybe E.L. James will do the honorable thing and offer to host a giant bonfire party at her house. It could be like an over-18 pagan-themed pig roast, with a huge, raging book fire meant to symbolize how, like a flame, it really is better to burn out than fade away.
Image via Getty, Ben Gabbe