You've probably noticed it already, but let's just say it out loud: Hollywood is a mess. Serious, serious problems. And, according to one insider, Hollywood's leading ladies have it really bad.
A piece for Vulture by Claude Brodesser-Akner and Amanda Dobbins questions whether or not Kate Hudson can "escape the rom-com curse." But the piece isn't really about Kate Hudson — whose romantic comedy In A Little Bit of Heaven comes out today. (Did you even know that Kate Hudson had a movie coming out today?) It's about Hollywood, and women, and aging, and pigeonholes and tired, tired formulas and retreads.
An anonymous former studio chief puts it this way:
"She is known, pretty, and relatable," says this former chief, "But I don't know what her prospects are - and not because of her, but because the genre of romantic comedy is kind of confusing right now … I think she and all the women in her age group - I would even include Reese Witherspoon - need roles tailored for them and that those kinds of movies are not being written."
What is going on in Hollywood when no one gives a shit about a Kate Hudson movie? What's happened? You could say that romcoms are dying, that audiences are sick of the genre… But runaway hit Think Like A Man has proved that to be false. But perhaps the old formulas are just too old. Maybe it's too "been there, done that." Kate Hudson, Reese Witherspoon and Cameron Diaz became superstars by doing gobs of "pretty blonde woman meets cute" movies. After the success of Harry Met Sally, we were inundated with quirky blonde manic pixie dream girls, falling in and out of love. For YEARS. Something About Mary, How To Lose a Guy in 10 Days, Sweet Home Alabama, Legally Blonde.
Now that these women are older, what roles can they play?
"What movie would you make for them?" asks our former studio chief, "They can't date anymore, they're all mothers. After a while, trying to extract the same story from the same tropes gets old."
G/O Media may get a commission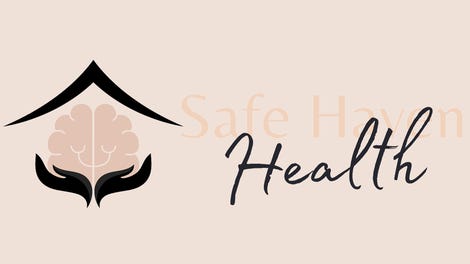 Addiction counseling
Safe Haven Health
A motion-picture literary agent is more blunt:
"These actresses? They're fucked. Good luck to Kate and Reese. When Cameron [Diaz] was getting cold, she bet on herself, took just a million dollars on Bad Teacher. But even that's not a romantic comedy. The mid-budget studio film - what used to be the sweet spot for romantic comedy - is getting painfully squeezed."
It's odd to think that these Hollywood stars can't really find a place in Hollywood movies right now. What's out there for a non-twenty-something woman? We've got Bridesmaids and Nancy Meyers. Bad Teacher did okay — it cost $20 million and opened at $31 — but Diaz had to bargain and negotiate just to get it out there. Charlize Theron was fantastic in Young Adult, which cost $12 million to make and opened at number 10 on its wide-release weekend, earning about $3 million.
When studio exec says that women like Reese, Kate and Cammie D need roles tailored for them and that "those kinds of movies are not being written," you have to suspect that he might right. Beyond Diablo Cody, Jennifer Westfeldt (Friends With Kids earned a paltry $1 million on its wide-release weekend) and Liz Meriwether, do smart women of a certain age even bother attempting to be screenwriters? And hearing and seeing how hard it is just to make it in the industry, can you blame them? It does seem strange, though, because women go to movies. In fact, statistics show that women buy 50% of all movie tickets.
There's another aspect to consider: Maybe Reese, Kate, Cameron and their ilk aren't the right actresses Hollywood should be courting.
The MPAA recently announced that Latinos make up 25 percent of moviegoers. In fact, the average Latino moviegoer sees 5.3 movies a year, compared to 3.7 movies per year for African Americans and 3.5 movies per year for white moviegoers. In other words, people of color go to the movies more than white people.
Alyssa Rosenberg writes:
I tend to end up pointing to the performance of movies with African American leads or diverse casts to point out that there's an underserved market there, and I think that point remains true. But maybe an ancillary point is that African American moviegoers are, by a narrow margin, and Latino moviegoers are by a wide margin, more dedicated customers of Hollywood's existing products than white audiences are, and their numbers are growing. You'd think Hollywood would want to hold on to those customers, and to recognize that the day is coming when those consumers' preferences will be more important than the white consumers who no longer have either numerical superiority or proof that they're more loyal customers. Nothing about the state of writers' rooms and directors chairs suggest that movies are television are actively preparing for that eventuality.
Where are the brown-skinned versions of the Kates, the Reeses and the Camerons? Who are the POC alternatives or equivalents? Where are their romcoms? Where is the next Latina romcom superstar? Does Jennifer Lopez have no heirs?
(On the flip side, while white guy blockbuster franchises like Mission Impossible and James Bond will sometimes throw a woman of color in the mix — Thandie Newton, Paula Patton, Michelle Yeoh, Halle Berry — do you think you would ever see a romcom in which a pretty blonde fell for a black guy, or a Chicano dude? Will Smith can kiss Eva Mendes, but do you think Kate Hudson would ever make out with a brown man onscreen?)
Knowing who is buying those tickets — women, people of color — just makes the case for diversity even stronger. Fast Five was on TV the other day and I couldn't help but notice how that flick has such a great formula for a franchise. You get your pretty white guy, Paul Walker. But you also get brown skin: Ludacris! The Rock! Vin Diesel! Jordana Brewster is half Brazilian, so that's cool; Michelle Rodriguez was in the first flick, Bow Wow was in the Tokyo one. It never feels like tokenism, and the end result is, as they say, bookoo bucks. Because there's something for everyone. I've got a hunch that since Justin Lin — who directed three of the Fast/Furious flicks — is Asian, it's organic to consider all the casting options. Call it the Shonda Rhimes effect: Get women and people of color in positions of power, get quality roles for women and people of color, end up with shows and movies that women and people of color want to see.
Still, it's kind of weird that someone like Kate Hudson can be the golden girl in Tinseltown for so long, only to be virtually shunned because she's (gasp!) aged and had kids. This is what we do to women who are no longer fresh little twenty-somethings: Forget about them. There was a time that these women could make moves on their own, but it seems to have passed:
"Pre-[2007-08 Writers Guild of America] strike, they'd give [development] deals to the Reese's of the world," explains one motion-picture literary agent, "Sandy Bullock had a company. And so did Julia Roberts. But because of the economic atmosphere in the movie business, it's virtually impossible today."
The Star Market: Can Kate Hudson Escape the Rom-Com Curse? [Vulture]
MPAA: Latinos Are America's Most Dedicated Moviegoers [Think Progress]