The Trump administration has no idea how to begin reuniting the more than 2,000 children it forcibly separated from their parents at the border, despite a court order that requires the Department of Heath and Human Services's Office of Refugee Resettlement to reunite children under the age of 5 with their parents by July 10, and all children with their families by July 26.
Based on interviews with several current and former officials, as well as experts and advocates, Politico reports that agencies "do not have the resources or procedures" to do much of anything—they don't even know how many unaccompanied minors in ORR custody have been separated from their parents in the first place.
From Politico:
"It's been really difficult to start the reunification process because we just don't have a lot of direction from leadership," said one official at the refugee office, who spoke on the condition of anonymity. "That's been slowing things up, because there's just been a lot of confusion."
Even if ORR can locate a child's family, there's no guarantee that they will be reunited:
The cases of recently released parents might appear straightforward, but there are technical snags. The refugee office normally engages in a vetting process for people who will take custody of children. That involves a background check and the collection of fingerprints and other information.

Under a new policy announced in June, the office collects fingerprints from every adult in a potential sponsor's household and shares that information with U.S. Immigration and Customs Enforcement to check criminal history and immigration status.
G/O Media may get a commission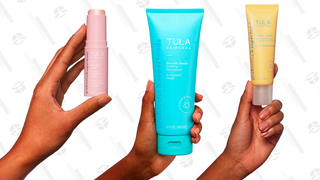 Or, if the parent is still detained, reunification could mean indefinite family detention in one of the many prison-like facilities the administration is building. And if the parent has already been deported, then the child is at the mercy of ORR and immigration courts to decide their fate.
The horror continues.