From Tony The Tiger to the Michelin Man, every pop culture kid is exposed to product advertising mascots and icons. Most of these critters are male, but sometimes — especially with baking and food products — the icons are female. Or were female. An image of "Betty Crocker" used to be on boxes of cake mix; now her face has been replaced by a spoon. And most advertisers would prefer to use celebrities to shill their products these days. But have you ever thought about what would happen if some of the best-loved advertising characters were replaced by Hollywood stars? We have. The top ten female product advertising icons and the actresses the casting agents could choose to replace them, after the jump.
1. Land O Lakes Indian Maiden


The company explains: "Because the regions of Minnesota and Wisconsin were the legendary land of Hiawatha and Minnehaha, the idea of an Indian maiden took form." This is a whitewashed way of describing how they hijacked the image of indigenous people to sell dairy products, but whatever. The first painting was done in 1928; it was "modernized" in 1939 to look the way it does now. As a kid, I honestly thought that this was my mom until I realized it was Cher.
Hollywood Casting: Q'orianka Kilcher


G/O Media may get a commission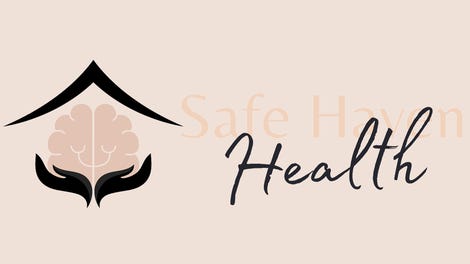 Addiction counseling
Safe Haven Health
2. Mrs. Butterworth



This woman was not always made of plastic. She used to be real glass. She had a bun and she was heavy and sweet and you respected her, because she didn't need (the noticeably absent) Mr. Butterworth to get the job done.
Hollywood Casting: Queen Latifah





3. SunMaid



The young woman on the raisin box has evolved since 1916. She's lost about 20 lbs., but she still has the red bonnet and the basket of grapes. And she still smiles.
Hollywood Casting: Minnie Driver



4. Aunt Jemima





Advertising gimmicks are not always politically correct. The pancake icon was based on a blackface "mammy" character; but R.T. Davis Milling Company hired a woman named Nancy Green to play Aunt Jemima from 1890 to 1923. She was paid, but the ads were disgustingly racist. (Try finding a syrup that is not oppressive! Even Log Cabin gives me pause.) In 1989, Aunt Jemima lost her kerchief, got a relaxer, some pearl earrings and a slimmer look. She kind of resembles Roxie Roker now. But who is woman enough to take on the challenge of playing a controversial character?
Hollywood Casting: Angela Bassett


5. Utz Girl





The rosy-cheeked chick has been around since 1921, though she's had some anti-aging procedure and seems much younger now. Her huge eyes and happy smile let you know her potato chips are damn good.
Hollywood Casting: Christina Ricci



6. Little Miss Sunbeam



This blond-haired blue-eyed little girl was on the table before wheat and oats crept into our sandwich bread. Little Miss Sunbeam was born in the 1940s, and she seems part Shirley Temple, part Doris Day and part Buffy and Jody from Family Affair. Or Cindy Brady. An "American Girl" full of "sunshine"…
Hollywood Casting: Abigail Breslin



7. Morton Salt Girl



When it rains it pours, whatever that means. The first umbrella girl appeared in 1914, looking like a toddler; she's grown up some since then. The angled haircut and the umbrella make for an inspired celebrity choice…
Hollywood Casting: Rihanna






8. Coppertone Girl




Introduced in 1959, the impish child whose blue swimsuit bottoms get pulled down by a cocker spaniel was played by a three-year-old Jodie Foster in 1965. Did you know that they changed the logo later because some thought her bare buttocks encouraged pedophilia? Now that the company makes sunscreen instead of tanning oils, the "paleface" message is no longer appropriate and she's been phased out.
Hollywood Casting: Dakota Fanning



9. Tropic-Ana
The Polynesian pretty who used to be topless has since been replaced with an orange and straw. It would be fun if they brought back a female icon who loves exhibitionism, wouldn't it?
Hollywood Casting: Bai Ling



10. Chiquita Banana



Born in 1944, Miss Chiquita was sometimes a lady, sometimes an actual fruit, as seen in this Disney commercial. Her jingle is awesome, even if she was pretty much just a Carmen Miranda rip off.
Hollywood Casting: Salma Hayek?



Don't like these choices? Have some of your own? Suggestions welcome.
[Celebrity images via Getty. Tropic-Ana photo by Michael Poulin via Flickr.]