The Washington Post is reporting that a huge chunk of the senior staff at the State Department has resigned. It's unclear whether the officials left of their own volition or were forced out by the Trump Administration, but the paper reports it "amounts to a near-complete housecleaning" of every senior official who managed the State Department.
The Post's Josh Rogin reports that the State Department's undersecretary for management, Patrick Kennedy, has left, along with his senior staff. Kennedy himself announced his resignation Wednesday, but the part where the rest of his staff left with him seems to have caught everybody by surprise.
Rogin writes that he'd previously heard Kennedy, who'd been at the State Department since 1973 and in his current post since 2007, hoped to keep his job under incoming Secretary of State Rex Tillerson. Instead, he left, and so did everybody else:
Then suddenly on Wednesday afternoon, Kennedy and three of his top officials resigned unexpectedly, four State Department officials confirmed. Assistant Secretary of State for Administration Joyce Anne Barr, Assistant Secretary of State for Consular Affairs Michele Bond and Ambassador Gentry O. Smith, director of the Office of Foreign Missions, followed him out the door. All are career foreign service officers who have served under both Republican and Democratic administrations.
Kennedy was criticized by both Donald Trump and Republican politicians during the campaign, after the FBI released records showing an unnamed FBI official accused him of playing a role in the Clinton email scandal. The official claimed that Kennedy "'pressured' him to change the classified email to unclassified," in exchange for the State Department allowing the FBI to place "more Agents in countries where they are presently forbidden."
The FBI released a statement saying that this alleged quid pro quo never happened, and that the agent making the allegations has since retired. Both the FBI and the State Department have agreed that they fought over the classification of certain emails.
G/O Media may get a commission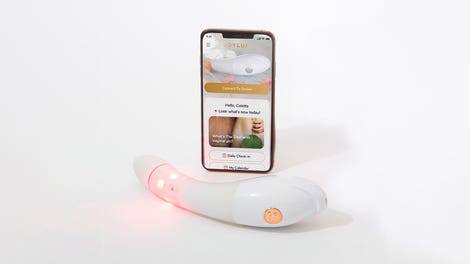 $50 Off
Joylux vFit Gold Device
But Kennedy, as Politico noted, became a symbol for Congressional Republicans of a dastardly scheme:
House Speaker Paul Ryan seized on the latest FBI documents, saying, "a senior State Department official's attempt to pressure the FBI to hide the extent of this mishandling bears all the signs of a coverup. This is why our aggressive oversight work in the House is so important, and it will continue."

House Oversight Chairman Jason Chaffetz and House Intelligence Chairman Devin Nunes called for the immediate removal of Kennedy, pending an investigation. "We find Under Secretary Kennedy's actions extremely disturbing. Those who receive classified intelligence should not barter in it - that is reckless behavior with our nation's secrets," the wrote in a statement.
Kennedy weathered that scandal, and the resignation of him and his staff seems to have come as a total shock. A former State Department official told the Post it represents "institutional memory" that will be difficult to replace:
"It's the single biggest simultaneous departure of institutional memory that anyone can remember, and that's incredibly difficult to replicate," said David Wade, who served as State Department chief of staff under Secretary of State John Kerry. "Department expertise in security, management, administrative and consular positions in particular are very difficult to replicate and particularly difficult to find in the private sector."
I'm enjoying this constant, mid-level panic attack surging through every one of my synapses, you?
Update, 1:00 p.m.:
Well this is very chill: CNN is reporting that the State officials were all fired by the Trump administration to "clean house." Not because they needed to go or because the new administration had anyone to replace them with, but to clean house, for the sheer nihilistic pleasure of it.