A recent op-ed in the Wall Street Journal takes umbrage at a government investigation into the "Smart Choices" food labeling program claiming "the government wants to criminalize the industry for [helping to curb obesity] in a marketable and profitable way."
Allysia Finley writes:
While the program's creators say that Smart Choices is intended to help consumers make better nutritional decisions, the Attorney General and many consumer protection advocates are questioning the program's nutritional standards and decrying the program as "deceptive" and "potentially misleading"—-namely because a few nutritionally suspect foods like Teddy Grahams, Kraft Cheese crackers and Cocoa Krispies happen to qualify.

Ironically, the program's nutritional standards that Mr. Blumenthal and consumer advocates are questioning are based directly on the USDA's dietary guidelines. For example, calories from fat can't exceed 35% of total calories and sodium content must be less than 480 mg per serving.

Smart Choices is exactly the kind of program that Mr. Blumenthal and consumer advocates should be in favor of since it makes nutritional information more visible to consumers.
Actually, no.
This is like the nutritional equivalent of green washing. Finely tries to show how gallantly Coke is trying to live up to the government's standards by introducing a new 90 calorie mini can of Coke, and plans to highlight calories on the front of the products.
G/O Media may get a commission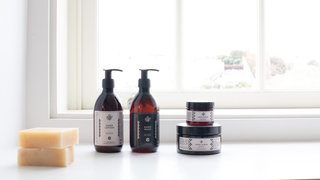 Exfoliate and Hydrate
The Handmade Soap Company
What Finney neglects to mention is that this is something Coca-Cola already does - they unveiled the 100 calorie can with a big bubble on the front announcing the calorie count about two years ago, around the time when the hundred calorie snacks were ruling the world. This isn't being more responsible - it's just a brand refreshing.
It's the same bullshit they pull with cereal commercials:
Part of a "complete breakfast?" ? Whatever. I love Reese's Puffs Chocolate Frosted Sugar Bombs like anyone else, but it is not a nutritious choice. Even though they fortify it with vitamins, it's still crap. Kind of like this op-ed. The government has every right to investigate the labeling of products under "smart choices," especially if the "choices" highlighted are just repackaged junk food.
Fat Police Target Government's Own Nutrition Standards [WSJ]