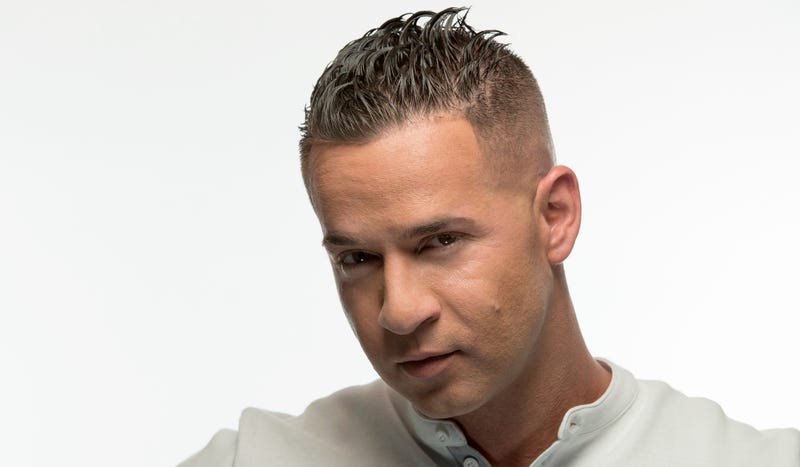 Mike "The Situation" Sorrentino is in the midst of having his finances probed by the federal government.
After news of the suit broke Thursday in TMZ, The Situation's publicist released a statement saying that he's cooperating with the U.S. Attorney's office by handing over financial documents for his multiple businesses, which seems to mostly consist of a company he calls MPS Entertainment (MPS stands for Michael Paul Sorrentino) which produces his stunning clothing line. MPS Entertainment's CEO is Sorrentino's brother, Marc Sorrentino, who also DJs under the name DJ The Man. The Situation also has a website Sitch News which describes itself as "an online social experience with an appreciation for pop culture. Our mission is to bring you what's hot and trendy in a thoughtful and entertaining way." Some of his other projects include a book that did not sell well, multiple endorsement deals involving GNC, Reebok and a line of vodka. In 2010, it was reported that he was on track to make $5 million that year.
"Although the nature and the scope of the investigation is not clear at this time, Sorrentino fully expects that when all the facts are revealed, no further action will be taken," his publicist said. Compared to the days when he rocked out with his cock out on MTV's Jersey Shore, Sorrentino has been keeping a much lower profile ever since he left rehab last year, showing up in the news mostly for speaking engagements and interviews involving his work with addiction awareness.
[Note: The lede on the Hollywood Reporter piece is "Talk about an uncomfortable situation." Oof you stole my stuff guys.]
Mike 'The Situation' Sorrentino Under Federal Investigation [THR]
Situation Target in Federal Felony Investigation [TMZ]
Image via Drew Gurian/Invision/AP