In this excerpt from Household Workers Unite: The Untold Story of African American Women Who Built a Movement, Premilla Nadasen writes about a forgotten, complicated milestone in domestic workers' struggle for dignity and respect for their labor. In Georgia, Maids' Honor Day was proclaimed an official holiday in 1972 by Governor Jimmy Carter, and similar such days of recognition were instituted in other states and cities around the country thereafter. There is no such day of recognition today, as far as we know.
In 1970, Dorothy Bolden and the National Domestic Workers Union in Atlanta established Maids' Honor Day to recognize the contributions of domestic workers. Employers were asked to submit letters of nomination explaining why their maid should be named "Maid of the Year."
"The purpose of this event," the NDWUA announced, "is to recognize and honor outstanding women in the field of domestic labor, for their courage and stability, and the remarkable ability of being able to take care of two households at one time." The Maids' Honor Day banquet was held annually in May; the celebration included distinguished speakers, citations, awards, and a benediction.
Maids' Honor Day, which sought to bring respect and recognition to an undervalued and underpaid occupation, was part of a broader campaign to improve working conditions for domestic laborers. The struggle for dignity was part and parcel of the struggle for rights. For poor black women who scrubbed other people's floors, the banquet was a rare opportunity to dress up in their finest attire, enjoy a lavish dinner, and publicly take pride in who they were. Even workers who did not win the honor of Maid of the Year benefited from basking in the praise of their employers.
Bolden's was not an isolated effort. Across the country, domestic-worker-appreciation events sought to recognize the contributions of domestic workers. Some "honor days" were established and run by domestic workers themselves, and in other cases, states issued formal proclamations in response to activists' campaigns. In Michigan, Governor William Milliken declared a Household Workers Week in April 1972. Governor John J. Gilligan of Ohio, in announcing an annual Household Employees Week, described domestic labor as "an honorable and indispensable profession which requires a high degree of skill and expertise," and hoped to "pay just and proper tribute to the domestic specialists and technicians." When Governor Jimmy Carter signed an executive order to proclaim Maids' Honor Day in Georgia in April 1972, he was flanked by Dorothy Bolden and other household-worker activists.
G/O Media may get a commission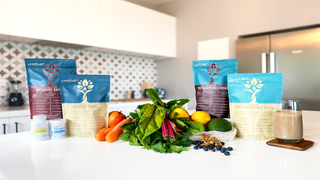 Implicit in these efforts to honor household workers was the acknowledgment that household labor is different from other kinds of labor. The home as workspace fostered a perception that domestic workers did what they did out of love and loyalty; in this sense, the work was equated to the unpaid labor of housewives. One employer nominating her maid wrote, "This letter is a love story." Another said of her employee, "She is more than a maid (just as a wife is more than just a housewife). She is a very dear part of us." Another claimed she is "my very dearest friend."
Employers' framing of the labor as "care work" reinforced the notion that this was labor emanating from an emotional connection, and the metaphor of family suggested an emotional bond, mutual obligations, and a relationship separate from the marketplace, obscuring what was in fact a market relationship. Characterizing domestic workers as "family" enabled employers to flout the law and create informal and unpredictable work situations. It's an inconsistency that remains present today: employers entrust their home and their children to another individual, and in order for that situation to be viable, they have to believe that care and love were central components of the occupation.
In contrast, household workers in the 1970s rarely used the framework of care to talk about their work. They preferred a "labor" construct over a "care" construct—a focus on rights rather than emotion. They knew that employers, for all their talk of familiarity, insisted on difference; they maintained a strict separation between family members and women working in their homes, in order to justify unequal treatment.
Domestic workers had inherently complicated relations with their employers. Their jobs brought them in intimate contact with members of the household; they often expressed a love for their work and felt that maintaining a close, cordial relationship with their employers was necessary. But they also rejected the culture of servitude that had produced the mammy stereotype and wanted to be seen in a professional context.
As Josephine Hulett explained: "Since people think that household work is inferior, they are prone to think that the people that perform this work are inferior." So, domestic-worker activists advocated recognition of their labor as work that required the protections afforded to other workers. They sought control over the work process, and wanted to determine for themselves the standards and expectations of the occupation. They rejected employer-initiated training programs and created their own programs and uniform codes of job standards. They hoped to professionalize the occupation, and raise wages to enhance their power and transform the employer/employee relationship. In short, they wanted to reshape the contours of the occupation and reestablish it as one of dignity, respect, and professionalism.
But because their workplace was necessarily private, there were obstacles. The boundary between being a worker with specific responsibilities and being a personal attendant was fuzzy, even for household cleaners who theoretically were not caretakers. Workers were often expected to be at the beck and call of their employers rather than having a clearly defined set of responsibilities, and were often asked to see leftovers and hand-me-downs as acceptable forms of remuneration.
Testimony from employers during Atlanta's Maids' Honor Day illustrates the situation. The nomination letters included numerous accounts of household workers simultaneously cleaning, cooking, caring for children, helping neighbors and other family members with chores, and taking care of the disabled, ill, and dying. A worker's commitment to the household, often at the expense of her own family and personal well-being, was an ever-present theme. Household worker Leola King, for example, stayed at her employer's house over the Easter weekend because the family was out of town and someone needed to "take care of things" and look in on the employer's sister, who was in a nursing home. When the woman became ill, Leola had to find care for her own grandson, whom she was caring for, as well as contact the woman's doctor and go to the hospital, missing "the only thing she wanted," which was to attend evening service on Easter Sunday.
Mrs. Toon, another employer, testified about her maid Jeanette Everhart: "Numerous times, she has neglected family and come to my rescue." One employer nominated her domestic worker because she was "the epitome of quiet, gentle strength." Mrs. James Coody explained that her maid Sophie, even though she had her own family, worked for thirty years for her employers, acting as "pediatrician, psychologist, advisor, counselor, confidant, companion and contributor to spoiling our son." Anne Winston explained that her domestic worker, Rosie Powell, "swooped in like Mary Poppins" and saved the family from being broken apart, while accepting a "very low salary." Moreover, Rosie "sustained third-degree burns of her forearm when she risked her life to put out a kitchen fire which endangered my baby. When she returned from the hospital with her arm wrapped in bandages, she insisted on serving supper to the family rather than leaving the chores to me after I had been at school all day."
Employer testimony on Maids' Honor Day is telling: employers felt openly affectionate about their household workers, and many believed they simply could not survive without this help. They also, of course, sometimes invoked the stereotypical mammy figure. Betty Talmadge of Lovejoy, Georgia, wrote about the family's maid, Lucille, whose mother also worked for the family. The women lived on the family farm, and Lucille not only tended to her employer's children, grandchildren, and dying mother, but also cooked, cleaned house for her employer, and worked in the employer's ham processing plant. The multigenerational family ties and claims of loyalty seemed to harken back to an earlier era.
Another employer submitted, as part of the Maids' Honor Day nomination, her 14-year-old daughter's school essay on her "most favorite character," with the title "Rustin's Mary." After detailing Mary's multiple roles in the household, the daughter wrote, "Many people ask us if we 'own' her, but the truth is, Mary actually 'owns' us . . . [because] Mary told everyone what to do and when to do it." The essay reveals how the slave past continued to inform notions of household labor and how the mammy stereotype persisted within the white household, with the image of the unswervingly loyal black maid as central to family life.
Employer stories of worker indispensability were both the basis of honoring particular maids, as well as a crucial part of the narrative of the struggle for domestic-worker rights. What employers valued in their domestic workers—deference, loyalty, and self-sacrifice (even to the point of a maid putting her own life in jeopardy)—were the very aspects of the occupation that domestic-worker rights activists found intolerable.
Johnnie Saulsberry, the 1976 "Maid of the Year," deserved the honor, her employer wrote, because she bathes and cares for the employer's seventy-five-year-old mother, entertains her mother's friends for afternoon tea, takes care of a dog, cleans a ten-room house, does the laundry, tends to fifty plants, cooks fabulous meals, never complains about unexpectedly having three or four guests or large numbers of extended family for dinner, and often stays late if her employer is delayed returning home.
Another supporter wrote that Johnnie was "cheerful, bright eyed, and remarkably pleasant." Another letter writer for Johnnie wrote that she was "unselfish" in giving extra time, underscoring the way the labor was perceived as caring work and that refusing to give extra time may have been viewed as selfish. Johnnie's own status as a mother was mentioned, but as a footnote in her list of attributes. Rather than scrutinizing the unrealistic demands of employers or the standards of employment, Maids' Honor Day had the effect of redirecting attention to how well employees conducted themselves, and whether or not they fulfilled the expectations of their bosses—often at the expense of their basic rights.
These expectations included ensuring that household members were taken care of and tasks completed, even if doing so meant longer hours and no additional pay; this mirrored the fact that household members—especially women—routinely engage in caretaking out of love or responsibility, without compensation. And, like many an unpaid housewife, household workers were legitimately devoted to the people they worked for and took pride in what they did. NDWUA established Maids' Honor Day in part to express "love for our labor" and the ways in which workers exhibit "voluntary love with an aim for service to others." This sentiment was an important theme in household workers' campaigns and emerges again and again in their testimonies: Geraldine Miller described grieving over the loss of someone in one family and worrying about an illness in another family.
But even though household workers expressed love of their labor, they did not see their work as a labor of love. Mable Franklin, a member of the Dallas Committee on Household Employment, grew to love the family she worked for: "The love and joy I have known for doing my best is something nobody can take from me. The loving and caring goes two ways and most people have it—at least some of it—with the people they work for. But love won't pay their grocery bills."
Employer claims to kinship were rarely genuine, anyway, and in any case were not reciprocal. Although domestic workers were expected to carry out familial responsibilities, they were rarely accorded familial rights such as using the front door, sitting at the dinner table, or being properly fed. The question of food was a recurring one. Food served to workers was often poor quality, leftover, or simply not enough. Geraldine Miller recalled being offered food that was inedible: "I've had sandwiches where the cheese was so hard I could throw it and hit you in the head and hurt you."
Moreover, domestics were not interested in building these sorts of familial relationships. Bolden and others wanted to be treated as workers. They saw their work as rooted in a labor-market transaction, not an emotional connection. For household workers, the language of care and kin masked their central concerns of rights and responsibilities. As Carolyn Reed, who became a national leader in the movement, put it, "I don't need a family. I only want a job."
Excerpted from Household Workers Unite: The Untold Story of African American Women Who Built a Movement by Premilla Nadasen (Beacon Press, 2015). Reprinted with permission from Beacon Press.