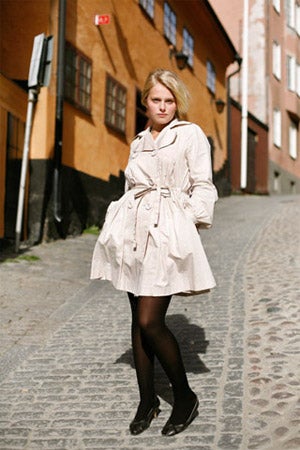 Have you ever wondered what a girl has to do to achieve spot-on Scandanavian style? No? Us either! (We kid! We love H&M!). Anyway, for some reason, Style.com's The Sartorialist did wonder, and so trekked off to Sweden to document what makes the girls there sing (and no, he assures us, it isn't "Dancing Queen," a song he abhors). Don't have time to rifle through all his photos? Here's your 3-step guide to Swedish style:

1) Ride a bike. It instantly gives you that gamine look, and brings a healthy flush to your cheeks to boot. And oh yeah, maybe it'll help with that little weight-problem even the tall and normally-svelte Swedes are said to suffer from.

2) Slip on your shades — you'll keep your cool and your air of innocence.

3) Scarves! Scarves! Scarves! And did we mention... scarves?
How Swede It Is [Style.com]