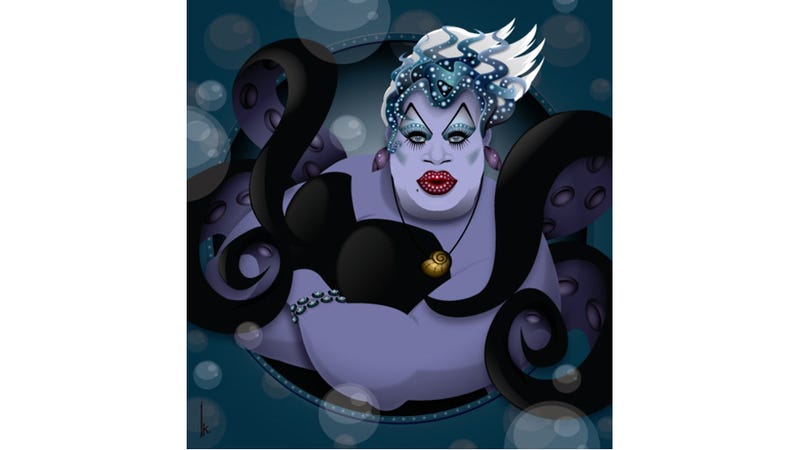 I suppose turning the snarky campy queens of RuPaul's Drag Race into the snarky, campy, evil queens of Disney is a logical step, but that doesn't make Chicago (and Tumblr) artist Justin's work any less fun to look at. Start your engines with Latrice Royale as Ursula.

All images via Dezignjk.

Chad Michaels as "Ladyprimp Tremaine," Cinderella's stepmother.

Manila Luzon as Cruella De Vil.

Raven as Snow White's wicked queen.

Sharon Needles as Maleficent.