The Jersey Shore spinoff Snooki & Jwoww premieres on MTV tonight. It's a mess—and not in the good, public-intoxication-arrest kind of way. Instead of letting the two dynamic personalities—who have proven to be ratings gold for the network—just live their lives as cameras follow them around, every aspect of the show is entirely staged, right down to the premise and dialogue. It comes off like a pro-wrestling skit, except not as exciting or convincing. These women are iconic figures in their own right (they're popular Halloween costumes!), and we follow their lives in real time through the tabloids and their Twitter feeds. Why bother creating a false reality when we're already so acquainted with the actual one?
As an avid reality TV watcher, I loathe the trope about how "all reality TV is fake." That is simply not true. Discussing a recent "scandal" revealing the lengths to which producers of HGTV's House Hunters stage the show, the Daily Beast's Andy Dehnart put it best:
First, incorrectly claiming all reality television is fake is like writing off every memoir as a lie, or all documentaries as fiction. Sure, some memoirists have lied or stretched the truth, but to lump all of them together is absurd. Likewise, it's ridiculous to pretend all reality TV is alike, especially when there's a ridiculously diverse array of programming that falls under that umbrella. Some is so heavily staged that it's bizarre that the producers are going to so much trouble to convince us it's real. Some is so brutally honest and real it's painful to watch.
In fact, A&E's Intervention is so raw sometimes that producers have often been criticized for not stepping in to stop dangerous situations. And to be fair, viewers are typically aware of the level of authenticity to expect, depending on the program. Some are not as raw as others. Nobody doubts that the living situations on Hoarders are as abhorrent as they seem. But the twentysomething roommates on The Real World are obviously not paying rent to live in fabulous mansions. And the women on VH1's Basketball Wives hate each other so much that it's clear they do not want to even be in the same room with one another, and so producers and cast mates collude on creating events and vacations that would force the women to interact.
Alex McCord—who had filmed four seasons of Bravo's The Real Housewives of New York City before being fired last year—has been giving brief video commentaries on each episode of the latest season. They're really interesting, as she lifts back the curtain on how the show is put together like art clearances, promotional considerations, and producer-arranged meetups. She kind of confirms what many of us had suspected: The issues between the women on the show are very real and unscripted, but the producers have a hand in orchestrating situations to maximize the drama and effectively capture it on camera.
G/O Media may get a commission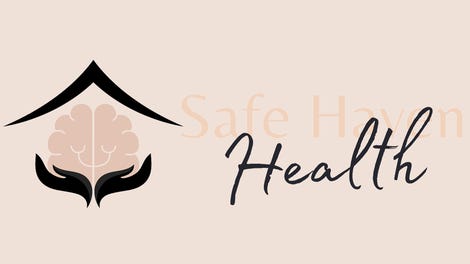 Addiction counseling
Safe Haven Health
An extreme example of filming a reality show as though it's entertainment instead of documentary can be found on the different Kardashian programs. The women get professional hair and makeup done for every on-camera scene, which isn't exactly realistic, but also not exactly deceptive. Audiences were more offended by the notion that Kim staged her brief marriage to Kris Humphries for the reported $17 million she made from airing the nuptials in a four-hour special for E! (The authenticity of the marriage is being questioned by Humphries himself in a long, drawn-out trial divorce that will undoubtedly reveal some details about the way our Kardashian TV show sausage is made.) The biggest blow to the family's credibility was the discovery that Kim and her mother Kris had filmed a scene—purportedly taking place in the back of a car in Dubai—for Kourtney and Kim Take New York post-production, in a movie studio in Los Angeles. In the footage, Kim confides to her mother about how her marriage is having problems. However, it was shot two months after she filed for divorce.
It feels like a lie. But perhaps what's most offensive about the kind of blatant altered reality of Snooki & Jwoww is that the producers think the audience is stupid enough to fall for it. Do they think we really believe that Snooki didn't tell Jwoww, her best friend, that she was pregnant until she was nearly four months along and a camera was there?
The premise—that this is the girls' first apartment on their own—is so ridiculous, not because it's not true, but because the evidence against it has aired on the network! Snooki has lived down the shore without her parents. And in Miami. And in Italy. And Jwoww is a homeowner. Remember when she and Snooki drove out to Long Island to get her dogs that her boyfriend had locked in the house after he broke up with her and stole her property? That episode of Jersey Shore was actually demonstrative of the strong and supportive friendship between the women—who had no shortage of dramatic events between them—that was so appealing it could've been enough to sustain a spinoff without all the phony bullshit of apartment hunting when we know that MTV had already tricked out a luxury loft space for them.
The women—and everyone else in their lives—seem so distracted with having to act through scenes that they aren't truly able to be themselves. In fact, the only time I laughed was during the singular raw moment when Snooki seemed to forget about the cameras for a moment. (A realtor arrived 30 minutes late to show the girls an apartment, and when he finally showed up, the first thing Snooki said to him was, "What the fuck!?") Mostly though, the biggest problem with the show is that it's simply just so boring.
The Faking of 'House Hunters' and the Realness of Reality TV [Daily Beast]