The number of NRA-endorsed politicians who've changed their Second Amendment tune since Adam Lanza shot 20 kids and seven adults with a semi-automatic rifle last Friday keeps rising. But can we really trust that these formerly staunch pro-gun representatives will take action? Check out their pre and post-Sandy Hook thoughts on gun control and decide for yourself.
---
Outgoing Massachusetts Senator Scott Brown (Republican)
NRA Rating: A
Before Sandy Hook:
When Brown was elected to the Senate in 2010, the NRA called his victory a "stunning defeat for gun control extremists." After last summer's Aurora movie theater massacre, Brown said he still thought it should be up to lawmakers in individual states to decide whether to ban assault weapons.
G/O Media may get a commission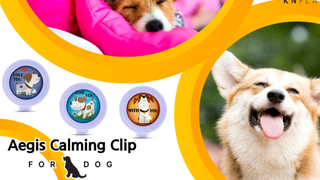 20% off
Aegis Calming Clip for Dogs
After Sandy Hook:
Brown is the first GOP senator to endorse a renewed assault weapons ban, according to Politico. Here's what he told the Springfield Republican on Wednesday:
"What happened in Newtown where those children were subject to that level of violence is beyond my comprehension. As a state legislator in Massachusetts I supported an assault weapons ban thinking other states would follow suit. But unfortunately, they have not and innocent people are being killed. As a result, I support a federal assault weapons ban, perhaps like the legislation we have in Massachusetts."
---
Pennsylvania Senator Bob Casey (Democrat)
NRA Rating: A
Before Sandy Hook:
After the Virginia Tech mass shooting in 2007, Casey argued against new gun laws and said that "no man-made law will ever eliminate cruelty and evil from every human heart," and argued against new gun laws. He didn't waver from that viewpoint after Aurora, either.
After Sandy Hook:
Casey told The Philadelphia Inquirer that he was "haunted" by the reports of dead children and teachers from Sandy Hook and that his wife helped convince him to have an intense change of heart:
Furrowing his brow and casting his eyes downward, Casey expressed regret that he had not reconsidered his views as starkly after earlier massacres at Virginia Tech and in Aurora, Colo.

"The power of the weapon, the number of bullets that hit each child, that was so, to me, just so chilling, it haunts me. It should haunt every public official," said Casey, who won a second term six weeks ago while touting his opposition to gun control.

...

Democrats have called for reinstating the assault-weapons ban and barring magazines that hold more than 10 rounds of ammunition.

"If those two bills come before the Senate, I'll vote for both," Casey said. He said his decision amounted to being "summoned by your conscience."

...

Pausing for a few seconds as he searched for words, he said: "I wish that maybe I had spent more time thinking about those other tragedies in the way that I have on this."
---
Maine Senator Susan Collins (Republican)
NRA Rating: C+
Before Sandy Hook:
Even though she's not on the NRA honor roll, Collins has voted to prohibit lawsuits against gun manufacturers and against background checks at gun shows.
After Sandy Hook:
"While denying the constitutional rights of law-abiding citizens won't change the behavior of those intent on using firearms for criminal purposes, I wholeheartedly agree that we must examine what can be done to help prevent gun violence," she said. "I grew up in northern Maine where responsible gun ownership is part of the heritage of many families, and Connecticut has some of the strictest gun control laws in the country."
---
Pennsylvania Congressman Charlie Dent (Republican)
NRA Rating: Information Unavailable
Before Sandy Hook:
The NRA endorsed Dent because "he is a staunch defender of the Second Amendment freedoms of law-abiding gun owners, hunters and sportsmen in Pennsylvania and across America." He received almost $10,000 from the NRA in his 2010 re-election run.
After Sandy Hook:
Dent sent the strongest post-Sandy Hook gun control message of any state congressmen, which isn't saying that much; he just said in a statement that he will "push for us to examine all of the possible solutions to this problem," including measures to keep guns away from "dangerous people."
---
Indiana Senator-Elect Joe Donnelly (Democrat)
NRA Rating: A
Before Sandy Hook:
"Our constitutional right to bear arms is one of the essential freedoms we enjoy as Americans, so I am honored to receive the support of these Hoosier gun owners," Donnelly has said. "I am proud to be a strong believer in Americans' right to bear arms and pledge to continue my work to protect and defend that right in the United States Senate." Check out his history of doing so here.
After Sandy Hook:
"You know, I'm a Dad too. My kids are a little older now, but I think of when they were 6 and 7 years old, and I think we have a responsibility to make sure this never happens again," Donnelly told CNN earlier this week.
Would he support legislation aimed at banning assault weapons and high-capacity ammunition? "I think there's a discussion beginning," he said. "What I want to make sure is that nothing like this ever happens again. We're going to begin that discussion over in the Senate side very soon, and I'll be a part of that discussion."
---
South Carolina Senator Lindsey Graham (Republican)
NRA Rating: A
Before Sandy Hook:
From an NRA release:
"I'm honored to have the endorsement of the National Rifle Association," said Senator Lindsey Graham (R-SC). "I have been an avid hunter all of my life, and like an overwhelming majority of South Carolinians, I strongly support the right to keep and bear arms. I will continue to defend the Second Amendment from those in Congress who wish to infringe upon our rights. Elections matter, and this year's election offers all Americans another opportunity to reaffirm our strong support for the Second Amendment."
After Sandy Hook:
Graham told Slate that clip/magazine size might be worth "looking into" if it was a factor in the Sandy Creek shooting, as well as loose gun show purchasing rules. "Report back to me and see if that was the problem here," said Graham. "This kid accessed weapons that were lawfully purchased by his mother, right? That doesn't seem to be the problem here."
---
New Mexico Senator-Elect Martin Heinrich (Democrat)
NRA Rating: A
Before Sandy Hook:
Heinrich opposed reinstating the expired Federal Assault Weapons Ban, and sponsored bills that would create national concealed-carry firearm standards and lessen restrictions of gun sales across state lines. "Many of our constituents lawfully own and use these firearms and ammunition magazines that would be affected by the new ban," Heinrich once wrote. "Law-abiding Americans use these guns for all the same reasons they use any other kind of gun – competitive shooting, hunting, and defending their homes and families."
"Many of our constituents lawfully own and use these firearms and ammunition magazines that would be affected by the new ban," Heinrich wrote. "Law-abiding Americans use these guns for all the same reasons they use any other kind of gun – competitive shooting, hunting, and defending their homes and families."
After Sandy Hook:
From the Albuquerque Journal:
"It's no secret that I have always believed that law-abiding citizens should be able to own firearms for both sport and self-defense," said Heinrich, who won election to the U.S. Senate in November and will be sworn into the upper chamber next month. "Like many law-abiding New Mexicans, I own guns for those very purposes. But I don't need a 25-round clip for effective home defense, and I sure don't need one for hunting. That's just too much killing power. It defies common sense."
Heinrich also said he would take a "very serious look all legislative proposals aimed at preventing these horrific tragedies."
---
South Dakota Senator Tim Johnson (Democrat)
NRA Rating: A
Before Sandy Hook:
"I am happy to have the support and endorsement of the National Rifle Association. Growing up in South Dakota, with its strong hunting and gun rights traditions, I understand and respect the need to maintain the rights and traditions of gun ownership in our country" — from Johnson's website.
After Sandy Hook:
"I'm open to the discussion of the gun issues and the mental health issues and the video game issues," Johnson he told the Argus Leader. "I'm open to everything." (Does that even count? Unsure.)
---
West Virginia Senator Joe Manchin (Democrat)
NRA Rating: A
Before Sandy Hook:
From a press release on his website:
"I'm a proud lifetime member of the NRA, and I am honored to receive their support," said Senator Joe Manchin. "I always have and always will stand up for our Second Amendment rights as Americans, and I am determined to continue to fight for those rights in the Senate."

A lifelong hunter and sportsman, Senator Manchin has always stood up to any attempt to weaken the Second Amendment.
After Sandy Hook:
Earlier this week, Manchin shocked constituents by saying that "It's time to move beyond rhetoric. We need to sit down and have a common-sense discussion and move in a reasonable way."
But now, he's praising the NRA and saying he's "so proud" and "so pleased" that the gun lobby group "agreed to be a part of this." Ew. More from Mediaite:
"Because all I've asked for, I want the NRA to tell me why we have any weapon you might want. Is there any grounds or any changes or anything they would like to look at? I don't know. I can't even get a conversation to have responsible people at the party, if you will, or the table, to finally come out with a conclusion."
And regarding the NRA:
"These are my friends. They're good people. They're hurting. They're in pain the same way as every American about what happened to these twenty little children. And I'm not going to let anybody be villainized."
Triple Ew.
---
West Virginia Congressman Nick Rahall (Democrat)
NRA Rating: A
Before Sandy Hook:
Proudly displayed all of the gun-loving bills he's supported on his website.
After Sandy Hook:
From the National Journal:
Rahall said he would be willing to consider a ban on high-capacity ammunition or semiautomatic weapons, as long as other issues such as gaps in mental-health services, violence in pop culture, and prayer in schools were also addressed.

"I don't understand why you need those magazines for hunting purposes, and I think most responsible, law-abiding citizens who want to protect their right to own guns would agree that that doesn't make much sense, to be able to get those as freely in a period as you can get them today," he said. "But that's not going to solve the problem alone. I think we need to look at all the other issues I've mentioned as well."
---
Nevada Senator Harry Reid (Democrat)
NRA Rating: B
Before Sandy Hook:
When Reid was head of the Nevada Gaming Commission, he said:
"I had a lot of bad people after me and I carried a gun every place I went. . . But for me, guns are more than that. In fact, the most important part of guns as far as I'm concerned in my personal life is the recreational aspect of guns."
After Sandy Hook:
Reid publicly said that "Every idea should be on the table" and, according to Politico, said more behind the scenes:
"I talked to Harry," Feinstein told POLITICO on Monday. "He didn't say, 'I will support you.' He did say, 'Something has to be done.'"

...

"His thinking is evolving," said a Reid confidant, who asked not to be named. "He is probably not going to take the lead in advocating for action, but I believe his thinking has evolved to the point where he will not oppose further efforts and will give them space to happen, especially if they are bipartisan."
---
Former Congressman/MSNBC host Joe Scarborough
Former NRA Rating: A
Before Sandy Hook:
The NRA loved him when he was a congressman because he saw the debate over guns "as a powerful symbolic struggle between individual rights and government control."
After Sandy Hook:
Here's part of his emotional speech on Monday:
I knew that day that the ideologies of my past career were no longer relevant to the future that I want, that I demand for my children. Friday changed everything. It must change everything. We all must begin anew and demand that Washington's old way of doing business is no longer acceptable. Entertainment moguls don't have an absolute right to glorify murder while spreading mayhem in young minds across america. And our Bill of Rights does not guarantee gun manufacturers the absolute right to sell military-styled, high-caliber, semi-automatic combat assault rifles with high-capacity magazines to whoever the hell they want. It is time for Congress to put children before deadly dogmas. It's time for politicians to start focusing more on protecting our school yards than putting together their next fund-raiser.
---
Virginia Senator Mark Warner (Democrat)
NRA Rating: A
Before Sandy Hook:
Warner is a longtime supporter of Second Amendment rights and ran for office as a "friend to gun owners."
After Sandy Hook:
Warner had an abrupt change of tune on Monday, according to the Washington Post:
"...the status quo isn't acceptable. I've got three daughters. They asked me on Friday evening, 'Dad, what are you gonna do about this?' There's got to be a way to put reasonable restrictions, particularly as we look at assault weapons, as we look at these fast clips of ammunition."
He also said that he believes the "overwhelming majority of Americans who are gun owners" want stricter rules.