Craig Ferguson's Late Late Show replacement has been announced and I am happy to report that we're finally getting some diversity up in late night television. Just kidding, they hired another white guy.
According to an exclusive report from The Wrap, James Corden will be the new host of CBS's The Late Late Show. Who is James Corden, you ask? I had absolutely no idea either so I looked him up. Corden is a British actor and comedian. He was a writer and star of the BBC sitcom Gavin & Stacey which earned him a BAFTA Television Award. He will appear in Into The Woods this Christmas and can currently be seem in the Keira Knightley film Begin Again. Corden also won a Tony in 2012 for his role in One Man, Two Guvnors.
No one is arguing that he's not talented or capable, but why aren't we tired of this bullshit assumption that white men are the only people capable of hosting late night television shows? Even The Wrap is trying to justify the selection.
While Corden might not be a household name in the U.S., he boasts a sizable social media presence with more than 4 million Twitter followers, which could bring a modern edge to the show, which airs at 12:35 a.m.
I'm not sure about the breakdown, but if even half of his Twitter followers are in the UK, how exactly would that be helpful for an American show?
After announcing that he would be leaving, Craig Ferguson reportedly said himself that his replacement should "unquestionable be a female." Yet here we are.
G/O Media may get a commission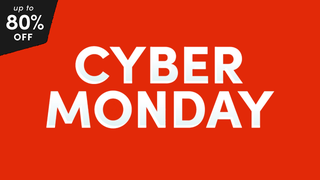 up to 80% off
Wayfair - Cyber Monday
With Chelsea Lately ending this fall and the cancellation of Arsenio Hall's talk show, James Corden's hiring leaves us with exactly one person who is not a white male hosting a late night show. (The Daily Show correspondent Larry Wilmore will host a new show next January called The Minority Report.)
After it was announced that Seth Meyers would be the next host of NBC's Late Night, our own Kate Dries broke down the state of diversity in late night television.
On some shows, the number of writers who aren't white dudes is certainly improving—Late Night With Seth Meyers even has the first black woman to write for a network late night show.
Writers are great. Writers are necessary, but there's something about actually seeing some diversity onscreen that makes it real. Representation matters. But it's not even just about the fact that Americans would somehow be able to handle not staring at some white guy's face every evening. This boring.
We live in a world full of interesting, different people who have so much to offer — fresh stories and points of views and senses of humor. Pooling only from this one demographic is lazy and cowardly. It's as if CBS and all the other networks have no faith in their own ability to find and hone different talent or to help create a vehicle that can be successful no matter who's driving it.
James Corden is likely a fine replacement and CBS obviously feels that he'll be able to do the job. But this – this complete lack of gender or racial diversity, this refusal to differ at all from the status quo, this same tune, different song shit? It's getting old.