On Wednesday, a story floating the possibility of a Hillary Clinton run for mayor of New York bubbled up out of the paranoid right-wing stew that is Newsmax.com, citing anonymous sources speculating that "She's talking about it." She is almost certainly not, but that hasn't stopped the New York Times from running not one but two stories in as many days floating the same possibility.
"Fascinating," senior politics editor Carolyn Ryan tweeted on Thursday morning, including a link to the Newsmax post. "Very interesting," she tweeted again, about an hour later, with another link to the same post. The Times' first piece on this fake story appeared online later that day, and in print on Friday—J. David Goodman, a City Hall reporter, and Amy Chozick, who covered the Clinton campaign, shared the byline. "Clinton vs. de Blasio for New York Mayor?" the headline asks. "Unlikely Idea Has People Talking."
Those people include Newsmax, a Fox Business commentator, and Bradley Tusk, a former top aide to Michael Bloomberg who has been seeking a Democratic challenger to Mayor Bill de Blasio for months—in other words, all people who have one reason or another to encourage this fantasy. "I heard it three times in the two days I was on the Hill," Tusk told the Times. But also! "The reality is that she's not going to," he said, "and all it does is further delay the thinking and plans of people who actually could run and win."
(Incidentally, the Times justifies its citation of Newsmax by noting that it is owned by "Christopher Ruddy, a former opponent of Mr. Clinton's who became a friend and donor, joining the former president on a Clinton Foundation trip to Africa and at other times." This is true, although FEC filings show that Ruddy also made his first donation to the Trump campaign in July 2015, before making another contribution—the maximum for an individual—a year later. Also, he donated $100,000 to the Trump Victory PAC this summer.)
The New York Daily News ran with a similar story on Friday morning, citing yet another anonymous Democratic source and noting also that two top Clinton operatives—John Podesta and Neera Tanden—had attended a fundraiser for de Blasio in D.C. on Thursday. That didn't stop Times columnist Frank Bruni, however, from writing what is perhaps the most execrable piece of political fan-fiction to be published not just since Election Day but in this whole election cycle. He begins:
Hillary Clinton as New York City mayor?

Imagine the fun:

City building inspectors start to show up daily at Trump Tower, where they find a wobbly beam here, a missing smoke detector there, outdated wiring all over the place. City health inspectors fan out through Trump's hotels, writing citations for clogged drains in the kitchens and expired milk in the minibars.

The potholes near his properties go unfilled. Those neighborhoods are the last to be plowed. There's a problem with the flow of water to his Bronx golf course, whose greens are suddenly brown. And the Russian Consulate keeps experiencing power failures. It's the darnedest thing. Clinton vows to look into it, just as soon as she returns from the Hamptons.
G/O Media may get a commission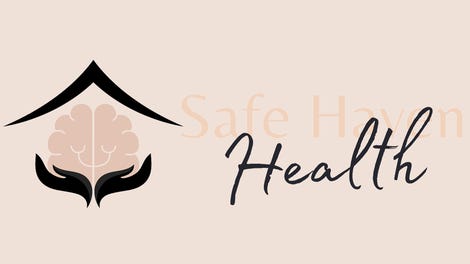 Addiction counseling
Safe Haven Health
Here, Bruni is describing the kind of petty, contemptible abuses of power that people fear politicians indulge in on a daily basis—and believe the Clintons are particularly prone to. Whether they are or aren't is beside the point; what matters is that Bruni has told on himself, and the liberal imagination, in such an explicit way—that corruption and abuse would be okay so long as the right people are doing it.
"You have to admit that the idea of a Clinton mayoralty is genius," he argues. (Actually, you don't.) "It's revenge, redemption and a chance for New Yorkers to be rescued from [de Blasio's] shortcomings all in one." Revenge for whom? Redemption for whom? The de Blasio administration last year was plagued by a succession of small-bore corruption allegations, mostly having to do with the apparently inappropriate use of an outside non-profit organization to further his political agenda, alleged violations of campaign finance law, and—wait for it—an email scandal. It is a good thing Hillary Clinton doesn't share any of those shortcomings! Bruni continues [emphasis ours]:
But above all there'd be the torturing of Trump, who so gleefully tortures his own political foes and even some of his political friends. (Just ask Chris Christie.) Within a few months of her inauguration, the prevalence of his name on high-rises in Manhattan would pale next to the omnipresence of her face on billboards in all five boroughs.

The city's Mexican Day Parade would be rerouted, from Madison Avenue over to Fifth, right past Trump Tower. A new city zoning experiment would locate detention centers in the strangest places. And in the city's libraries, "The Art of the Deal" would be impossible to find, while upfront, on vivid display, there'd be copies galore of "It Takes a Village" and "Hard Choices."

Some choices aren't hard at all. Run, Hillary, run.
If any mayor in any city were to manipulate the housing of inmates or undocumented immigrants, arrested and awaiting potential deportation (a nightmarish circumstance), to punish a political opponent, that mayor would be immediately subject to recall. Or maybe not, if it were up to ghouls like Frank Bruni.