The Teri Garr interview in the Onion's AV Club is unabashedly awesome; she's simply her no-nonsense, snarky self for several thousand lovely words. Garr, who has suffered from Multiple Sclerosis for a long time and in 2006 had a brain aneurysm that left her pretty damaged, has since gone through tough rehabilitation and is back making public appearances. The good news is that the aneurysm seems to have severed Garr's give-a-shit nerve, and so the entire interview is just completely real and funny. When asked about her "long-suffering" "doormat" character in Mr. Mom, Garr says, "Oh God. Because I'm a long-suffering doormat in my own life, I guess. That's why I was always cast as that. And because they only write those parts for women. If there's ever a woman who's smart, funny, or witty, people are afraid of that, so they don't write that."
Though there is some truth to what Garr says, she did manage to work with the best directors in film history: Coppola, Scorsese, Sydney Pollack among them, and she got props from Tina Fey, who said earlier this year, "There was a time when Teri Garr was in everything. She was adorable, but also completely real - her body was real, her teeth were real, you felt like she'd be your friend.''
Though there is a notable lack of "Teri Garr" types in today's cinema, there are still some actresses who fit the bill: funny, smart, real women with whom you'd totally want to drink margs and make filthy jokes. Here are five of them!
G/O Media may get a commission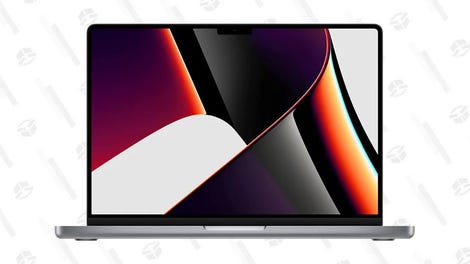 Save $300
2021 14" 1TB MacBook Pro
Judy Greer: our girl Judy has the same quirky look and comedic chops as Garr, and her star has been on the rise for several years now. She's played second banana to the best of them including Jennifer Garner in 13 Going on 30 and Katherine Heigl in 27 Dresses, but she holds a permanent place in my heart for her role as wonky boob-job recipient Kitty in Arrested Development.
Lauren Ambrose: I have loved Lauren Ambrose since she played the disgruntled teen who gets it on with Seth Green in Can't Hardly Wait. Of course she was the awesome in Six Feet Under, and we'll try to look past the Jezebel James incident.
Emma Stone: Emma Stone is more of a proto-Garr. She's only 20 and though she stars in the upcoming House Bunny which looks like an insult to womanity, Stone was so effortlessly cool and fun as Jonah Hill's love interest in Superbad that she gets to be included on this list. Don't let us down, little missy!
Kat Dennings: She played Catherine Keener's daughter in the 40 Year Old Virginand she's going to co-star in Nick and Norah's Infinite Playlist with Michael Cera. From reading the synopsis, Nick and Norah might be the best comedy of 2008 (you heard it here first people!). In addition, Kat has an amazing blog that you must start reading forthwith and a fucking sweet YouTube channel.
Mindy Kaling: Another 40 Year Old Virgin alum with a blog that I love, Mindy is a triple threat: Writer, Actress, Bff-material. Her character on The Office, Kelly Kapoor, is a parody of all those lady-mag loving bitches we love to gently mock, and even so we still want to go shopping with her fictional self and gab about Justin Timberlake.
Random Roles: Teri Garr [AV Club]

Kat Dennings [Official Website]

Things I Bought That I Love [Mindy Kaling Blog]
Earlier: Tina Fey: Comedienne, Cover Girl, And Great Role Model For Women