After what feels like forever, Project Runway is back. And, as LA Times TV critic Mary McNamara writes: "Different venue, different city, same show. In fact, it's a bit alarming how little change there is."
In an interview with USA Today, Heidi Klum confirms McNamara's point: "Lifetime bought a show that they loved. They didn't buy a show to change it; they bought it to bring the show to their audience," she says. "I was kind of into changing a few things: the colors a little bit, changing the set a little bit or maybe making the runway a little bit different. But they liked it as it was."
But Gina Bellafante from the New York Times isn't so sure that Lifetime is the right fit for Runway. She writes:
What's jarring is the marriage between the series and its new home. "Project Runway" is Barneys; Lifetime is Kohl's. The cable outfit that broadcasts "Army Wives" and "Reba" reruns maintains an ethos that says, "Viewer, I see your cellulite; I'm down with your fibromyalgia; I know your menopausal misery." Strikingly, however, while "Project Runway" has been decidedly non-ageist in the past, drawing from designers at different stages in their careers, the current season is loaded with the unwrinkled: 9 of the 16 competitors are under 30, possibly a function of the fact that the casting is now conducted by Bunim/Murray, producers of "The Real World."
Still, the basic formula is still there, argues Mary McNamara: You're watching people with talent make wonderful clothes.
As ever, it seems impossible that anything even remotely resembling a dress will emerge from the miasma of quirkiness and terror swirling about in the work room, but emerge they do, in varying degrees of beauty and inspiration.

And therein lies the success and value of "Project Runway." Not with the personalities, not even with the competition. It's the miraculous simplicity of creating something from nothing that makes "Runway" endlessly watchable.
G/O Media may get a commission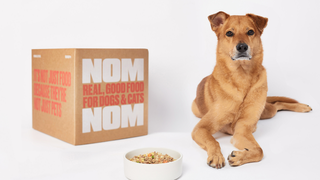 And, as the Washington Post's Robin Givhan puts it: "Despite the palm trees, balmy breezes and California informality, Tim Gunn is still there — in a dignified suit and tie — to dish out tough love amid their emotional meltdowns." Which, really, is a key component of why we watch.
Klum: Few Alterations Needed To Make 'Runway' Fit [USA Today]
'Project Runway,' 'Rachel Zoe' Return [LA Times]
Designers, Start Your Engines for Season 6 [NY Times]
Westward, Sew! Thankfully, Gunn's Style Travels Well [WaPo]