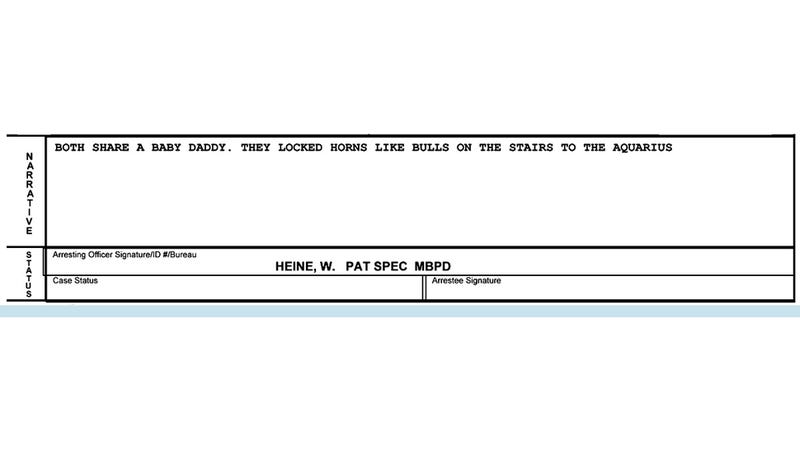 On a recent late summer day, the cops were called during a fight between two 22-year-old women in Myrtle Beach, South Carolina. The ladies were cited for disorderly conduct. Officer William Heine filed what The Smoking Gun is calling a "succinct" report, adding: "While not exactly a haiku, Heine's 16-word narrative is nonetheless a commendable reductivist effort."
The missive from The Great Bard Heine reads thusly:
BOTH SHARE A BABY DADDY. THEY LOCKED HORNS LIKE BULLS ON THE STAIRS TO THE AQUARIUS.
Truly evocative. Life is a beautiful and infinite mystery. Let us all lock horns like bulls, grip each other tight like monkeys, ascend like angels! On the stairs. To the Aquarius.
[TSG]