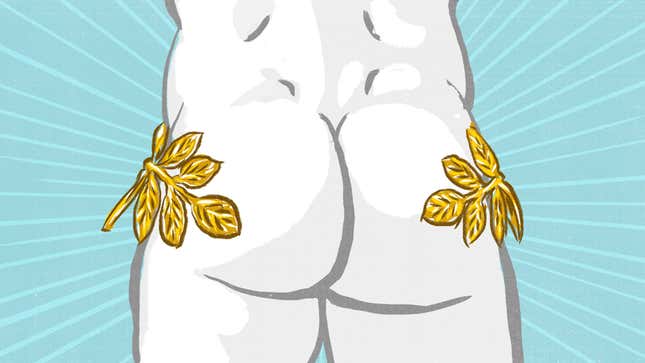 Here is a short (but fairly complete) list of things that I am into: magic, heroes, quests, monsters, Ancient Greece, Dwayne "The Rock" Johnson, thighs, chins, muscles, loincloths, and butts. So IMAGINE MY EXCITEMENT about Hercules, the new Dwayne "The Rock" Johnson vehicle opening this Friday!
As far as I can tell from the trailer, Dwayne "The Rock" Johnson plays the legendary hero Hercules, son of Zeus (his mom is either some regular lady or Zeus's 100% legit wife Hera, depending on how accurate/moralistic your movie decides to be), and basically just runs around killing jumbo zoo animals and yelling his own name. But The Rock isn't the first hunk to step into Hercules's International Male gladiator sandals! Oh ho ho ho no! I took a look back at some of pop culture's most memorable Herculeses, and—because this is the internet—I ranked them. By their butts.*
---
13. Kevin Sorbo (Hercules: The Legendary Journeys)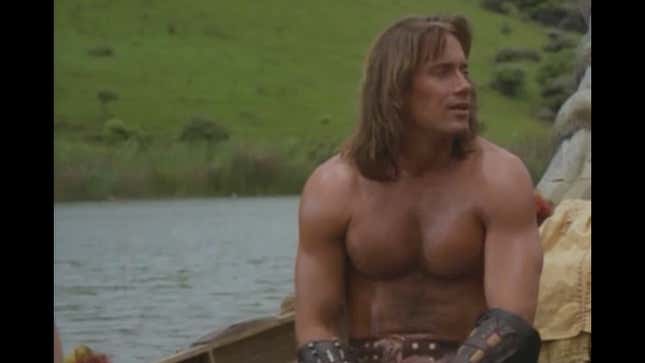 I know K-Sorb's Hercules is mildly iconic, and I know that without him there would be no Xena, and I know this shit ran for hella seasons so somebody must have been watching it (taxicab confession: it was me; I was watching it), but DUDE IS KIND OF THE WORLD'S AWKWARDEST DWEEB. Seriously, try re-watching. He has like the exact cadence of Harris from Freaks and Geeks.
Length of Loincloth: PANTS. :( 0/10
Butt: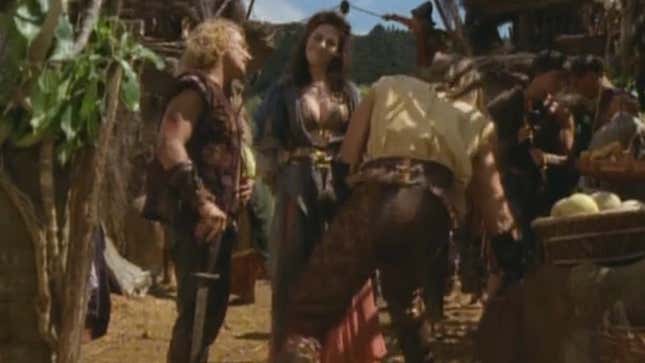 ---
12. Animated Tate Donovan (Disney's Hercules)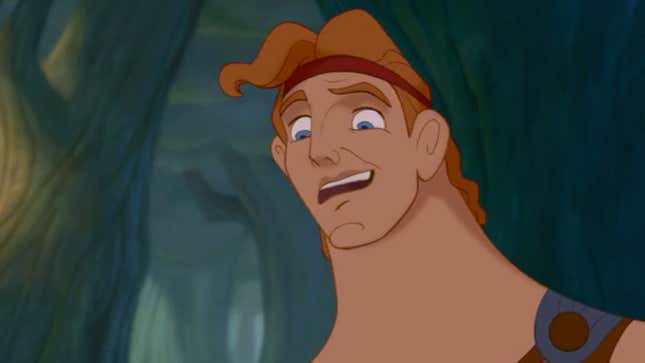 IDK, man, this is a cartoon. His neck is thicker than his shoulders and his face looks like a pile of cinnamon rolls. Do cartoons even have genitals? I feel like when you lift up a cartoon's loincloth it's just Patrick Warburton's face doing vocal warm-ups.
Length of Loincloth: Pretty short, actually. Lotta man-thigh for a kids' movie. 6/10
Butt: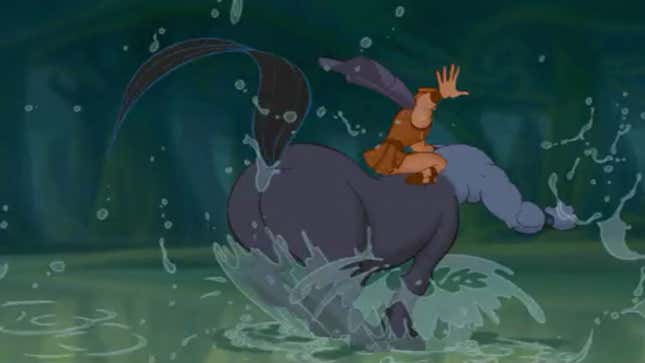 ---
11. Hercules the Dog (Hercules Saves Christmas)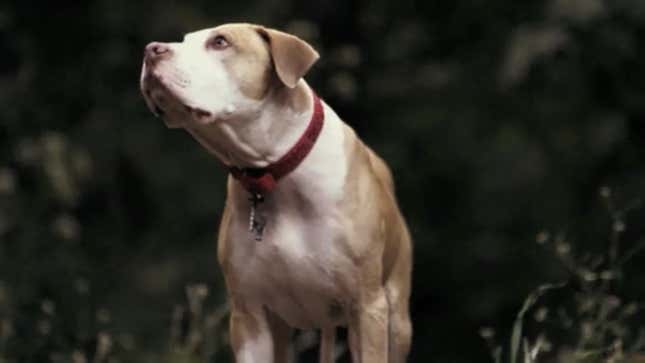 Ugh, what? Why is this invisible dog saving Christmas with the help of a lonely orphan and a magic cell phone? Why is Mackenzie Phillips there? WHERE ARE ALL THE MUSCLES!?
Dialogue sample:
Orphan: A TALKING DOG ARE YOU SERIOUS?

Dog: No, I'm Hercules. You're on my list. The naughty list.

Orphan: The naughty list? Are you serious.

Dog: No, I'm HERCULES.

Orphan: I'M on the naughty list? Are you serious?

Dog: NO, I'M HERCULES.
Keep it going, guys. I think you're about to turn the corner.
Length of Loincloth: If by "loincloth" you mean "jangling dog testes," then the answer is loooooooooong. Really, really, really long. 2/10
Butt: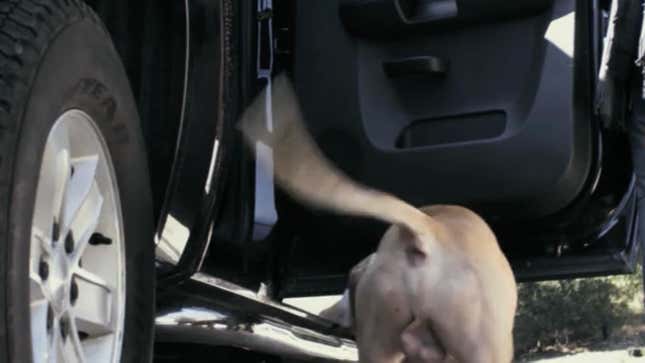 ---
10. Gordon Scott (Hercules vs. Moloch)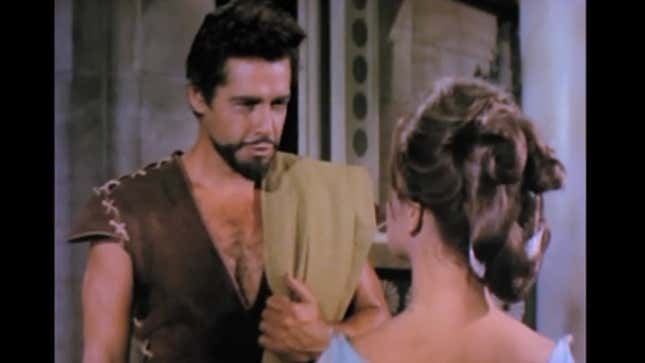 This Herc is kind of a snooze. NO wisecracking, minimal womanizing, and also I'm not totally sure that he is Hercules, because TBH I fast-forwarded through like 80% of this movie. I think he's actually a prince who's pretending to be a gladiator named Hercules so he can infiltrate this rival kingdom and beat up a guy with a dog for a head. That beard should have tipped them off right away, though, because everyone knows that the real Hercules was a huge blonde guy with a shaved chest who looked like my Norwegian cousin Karl-Oddvar. You know, like how the Ancient Greeks probably looked.
Length of Loincloth: FULLY ABOVE THE CHEEKS. 10/10 WOULD LOINCLOTH AGAIN.
Butt: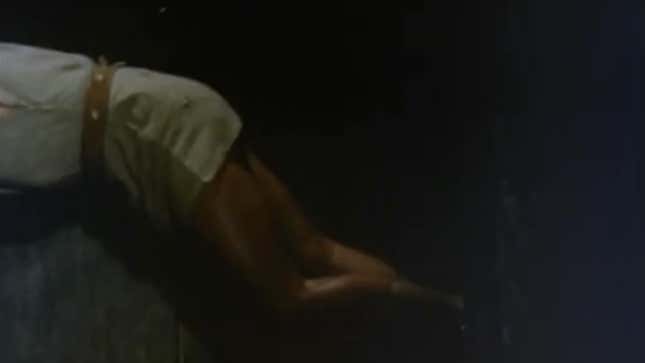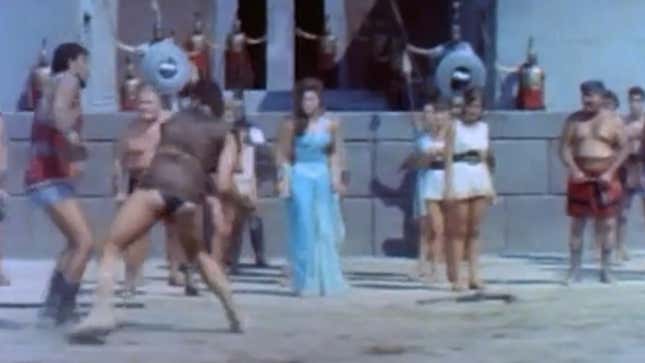 ---
9. Kellan Lutz (Legend of Hercules)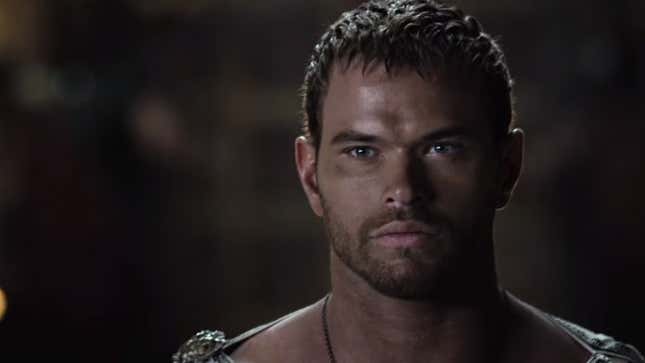 WHAT IS A "KELLAN LUTZ."
Length of Loincloth: Project Runway garbage challenge third runner-up. 7/10
Butt: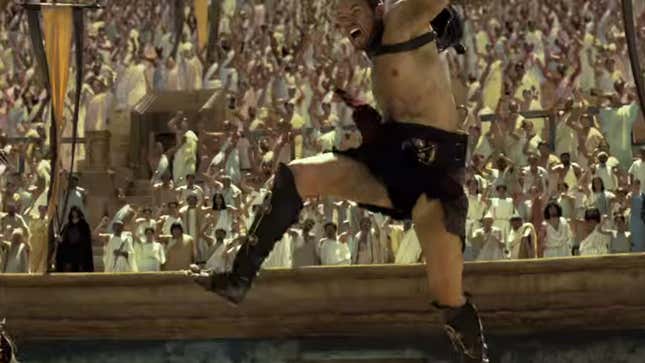 ---
8. Arnold Schwarzenegger (Hercules in New York)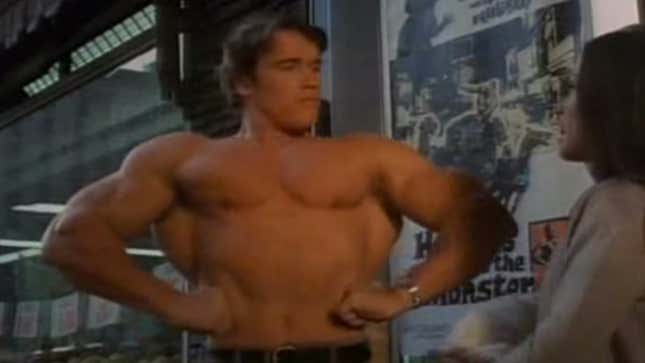 WHAT COMEDY GENIUS PUT THIS BARELY SENTIENT TRAPEZOID IN A MOVIE!?!?!? Because I would like to give them a medal and my firstborn son and your firstborn son.
Length of Loincloth: Ugh, not just pants, but modern pants. 1/10
Butt: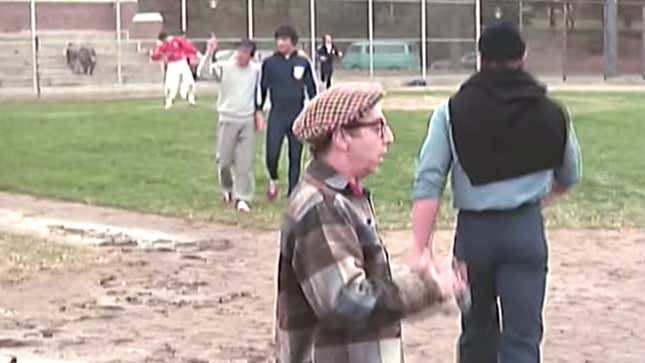 ---
7. Richard Harrison (Son of Hercules vs. Medusa)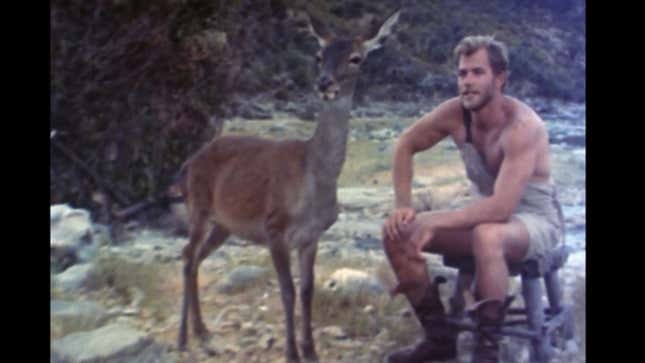 Honestly, I wanted to put this dude in the top three but I had to deduct points because he isn't actually Hercules (he's Perseus, "son of Hercules"***). His thigh game isn't quite up to a Mickey Hargitay level, but THERE'S JUST SOMETHING SO CUTE ABOUT HIM. Sometimes he sits around and talks to this deer about his feelings and secretly the deer is like, "Man, I'm late for a deer meeting," but he sticks it out because Perseus is just the kind of solid bro you show up for, you know?
Length of Loincloth: Insouciant! 7/10
Butt: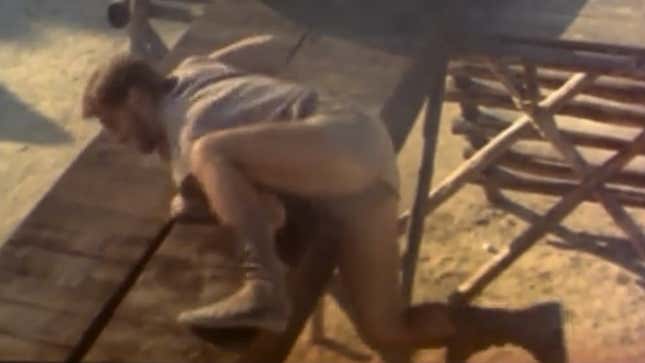 ---
6. Ian Bohen (Young Hercules film)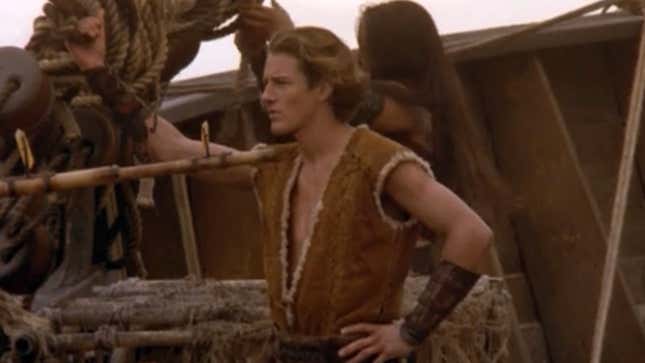 I would have ranked this guy lower, but I feel like he's already suffered enough by being savagely kicked out of his own franchise and replaced by Ryan Gosling. Also I couldn't find a shot of his butt, because this is a family film. His butt probably looks like the rest of him, which is to say, not Ryan Gosling.
Length of Loincloth: Paaaaaaaaants. :(((((((( 0/10
Butt:
---
5. Steve Reeves (Hercules)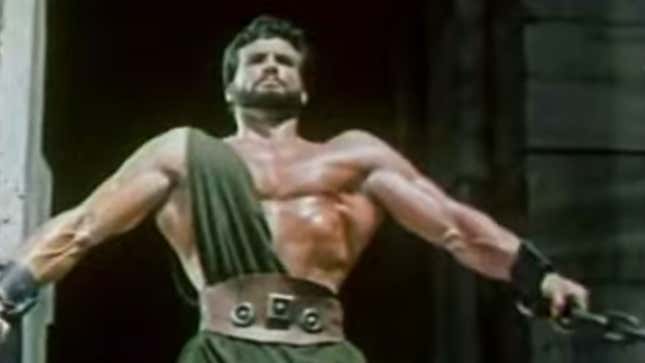 I mean, come on. Whose waist is like that? PROVE TO ME YOU ARE NOT SOME SORT OF ENORMOUS, RUFFLY HYMENOPTERA.
Length of Loincloth: Deadly. I am dead. Look at the ruffles. Dead. 10/10
Butt: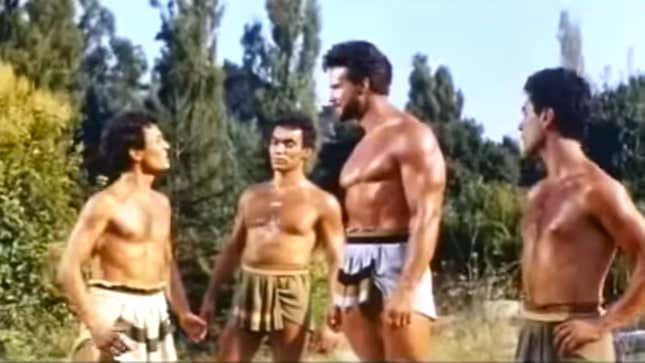 ---
4. Mickey Hargitay (Hercules vs. Hydra)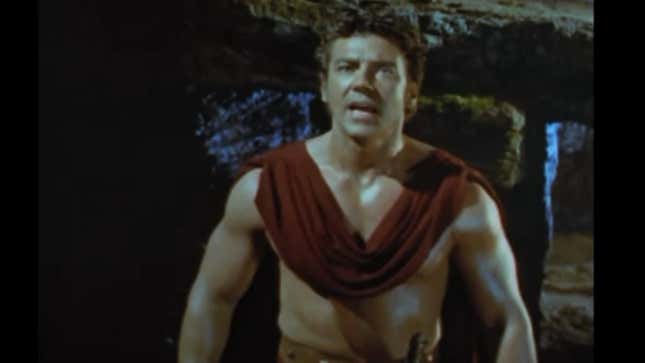 Giant dork, huge thighs. <3 <3 <3 <3 <3 (Also, he's Mariska Hargitay's dad! Jayne Mansfield is in this movie too, and apparently she was like, "I'm only doing it if you cast my giant dorky husband as Hercules," and then THEY DID.)
Length of Loincloth: So short it folds back in on itself and becomes negative loincloth, shrinking all area loincloths into mist. 11/10
Butt: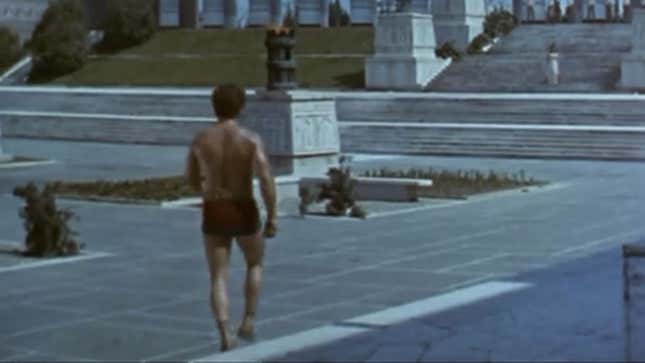 Bonus Butts: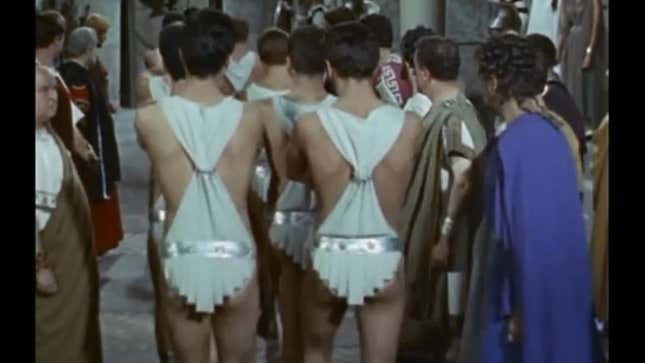 ---
3. Kirk Morris (Hercules, Samson, and Ulysses)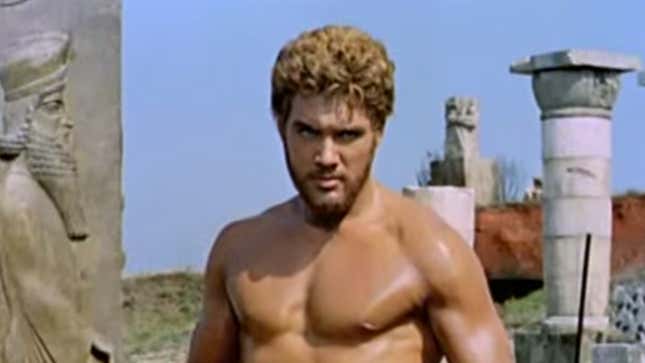 I don't know who this dude is but he's serving me Fritz-from-Swiss-Family-Robinson realness and I am riding a fucking ostrich into the past POSTHASTE.
Length of Loincloth: To claim that this cloth even begins to cover the loins would get you ostraka'd straight to the Better Business Agora amirite. 10/10
Butt: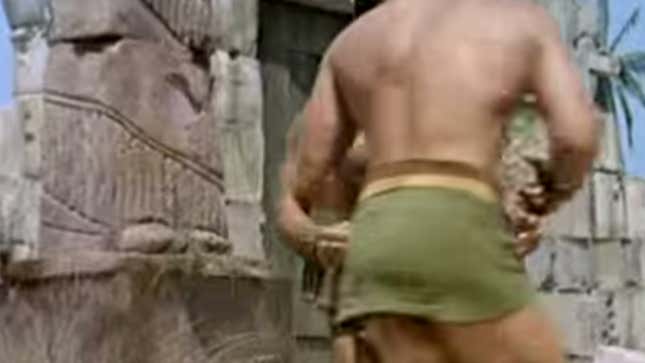 ---
2. Dwayne "The Rock" Johnson (Hercules)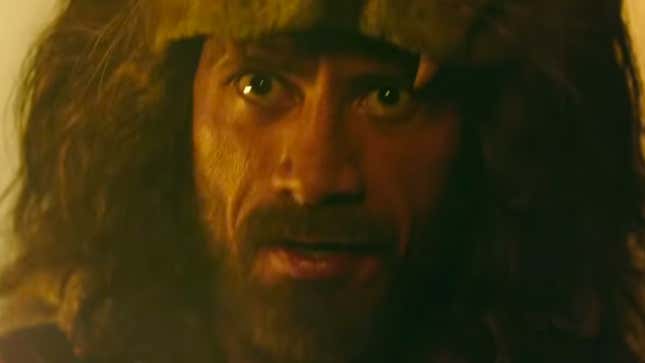 Dwayne "The Rock" Johnson is my favorite actor who isn't John Goodman.
Length of Loincloth: So flappy!!! 8/10
Butt: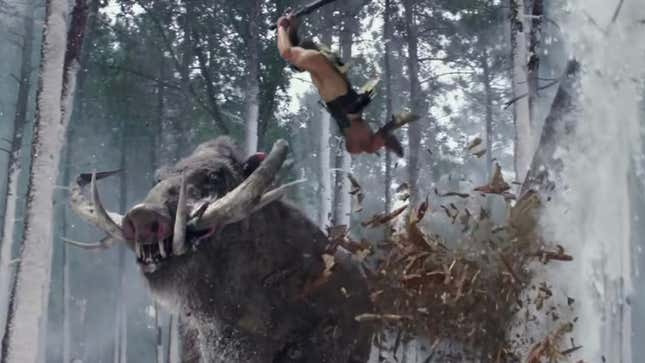 ---
1. Ryan Gosling (Young Hercules TV series)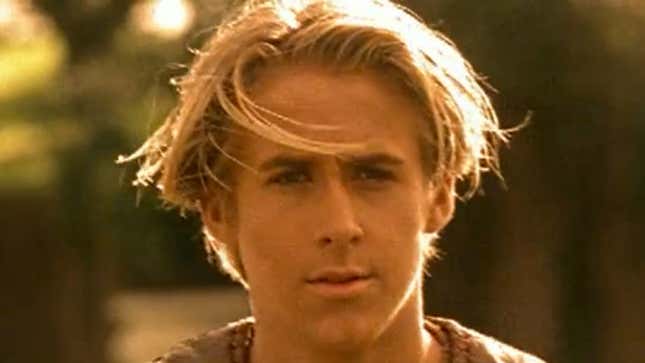 DOY.
Length of Loincloth: WHOOOOOO CAAAAARES. 100000000/10
Butt: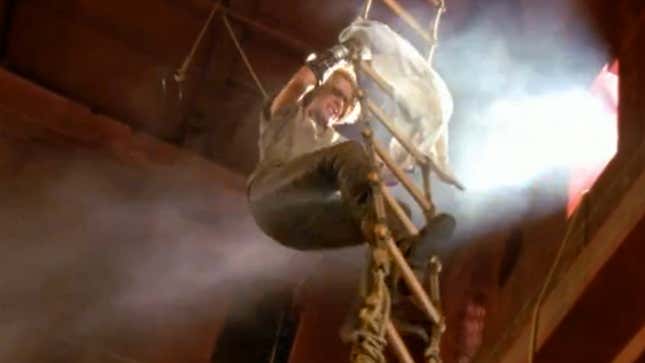 ---
*Obviously all butts are good butts. I'm grading on a curve here.**
**Two curves.
***
---
Lead illustration by Jim Cooke.