The last member of the twentieth century's most scandalously wacky family has passed beyond the veil: Deborah Cavendish, nee Mitford, has died at 94. It would be fair to say she lived a full life.
If you're not familiar with the astounding reality that was the Mitford sisters, fixtures of British society, the New York Times' obituary for Deborah provides a great summary:
Being a Mitford, Deborah could hardly have been conventional. Diana married a fascist in the presence of Goebbels and Hitler. Jessica was a Communist and wrote witty books. Unity Valkyrie, in love with Hitler, shot herself when Britain declared war. Pamela as a child wanted to be a horse and married a fabled jockey. Nancy's books satirized the upper classes. Deborah, tentatively, became a connoisseur of fine poultry.
So: a fascist, a novelist, a Nazi, a Red, a quiet one and a Duchess. (The Toast ranks them here.) They fought a lot.
Their parents didn't think that girls needed much in the way of formal schooling, which is likely a major reason their childhood eccentricities ran completely amuck in adulthood. Really there's no point in any hipster attempting to cultivate any affectations ever, given that the Mitfords once existed on this planet:
In their drafty old Oxfordshire manse, she and her sisters hid in a linen cupboard heated by water pipes and made up secret languages. Her father, an irascible baron, hunted his children on horseback, with hounds. Visiting Munich with Unity in 1937, Deborah, 17, wrote home: "We have had quite a nice time here & we've had tea with Hitler & seen all the other sights."
G/O Media may get a commission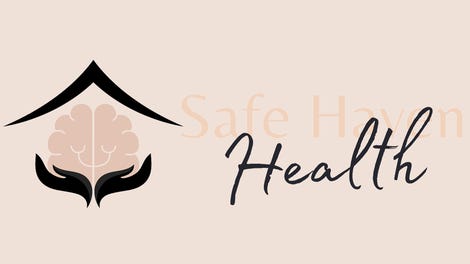 Addiction counseling
Safe Haven Health
Presumably that would have been arranged by her sister, Unity, who was fucking obsessed with Hitler. Like a Belieber, but for Hitler. Deborah, for her part, was not impressed. (Jessica Mitford, on the other hand, was a dedicated Red who ran off to America and wrote books such as Poison Penmanship: The Gentle Art of Muckraking.) (It's pretty easy to guess my favorite Mitford.)
Deborah, who described herself as housewife and collected Elvis memorabilia, was really an accidental duchess. She married the Duke of Devonshire's younger brother, but the heir (who, fun fact, was married to JFK's younger sister, who also died tragically) was killed during World War II. So they inherited the massive Chatsworth estate, which was actually a pretty shitty deal—they had to auction off a bunch of heirlooms to pay their enormous inheritance tax bill.
She then went to work straightening the place out, a downright Herculean undertaking:
She put in central heating, phones, new wiring and plumbing for 17 new bathrooms; opened gift shops and a market that employed 100 people and sold meat and produce, including the Duchess's Marmalade and the Duke's Favorite Sausages, and began farming lectures that drew 200,000 people a year. Later came restaurants, catering services, boutiques and other moneymakers, including two hotels near Chatsworth.
600,000 people now visit the property every year. Not bad, Debo. Not bad at all.
Photos via Getty.