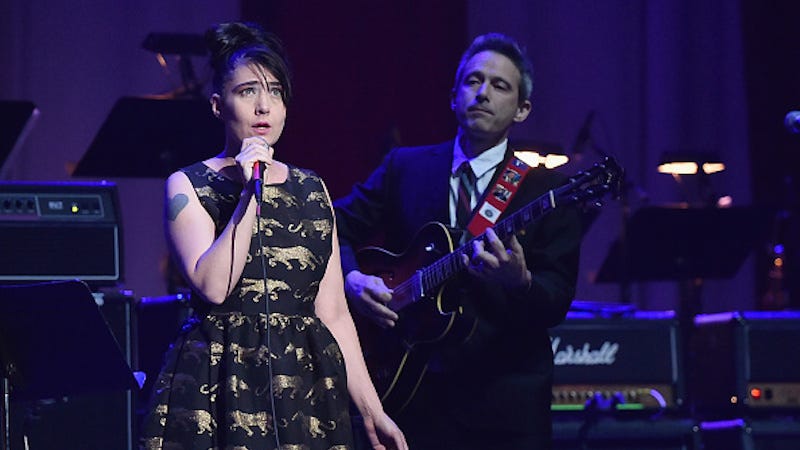 Trolls don't respond to reasonable explanations, pleas for compassion, or even a firm blocking. Maybe they'll respond to this track from The Julie Ruin that sounds like a hundred mallards are playing kazoos in the background.
The band, led by Bikini Kill and Le Tigre's Kathleen Hanna (and which includes Bikini Kill bandmate Kathy Wilcox), is coming back with a second album after their touring was slowed by Hanna's struggle with Lyme disease. The album is appropriately titled Hit Reset and "I'm Done" follows their first single "I Decide." I like the first single much better, but now it is YOU who will decide:
Perhaps I prefer "I Decide" because I can more clearly ingest the message of consent and self-actualization with this lyric video featuring Waxahatchee's Katie Crutchfield at SXSW:
What's your fav?
Image via Getty.