Update, 11:46 p.m.: Congresswoman Yvette Clarke, who represents New York's 9th District, took the floor and recalled former Councilman James E. Davis, who was gunned down in City Hall in 2003. "From that day forward, the chemistry in our town has never quite been recalibrated," she said. Davis, who was also a police officer and correction officer, was credited with forming the group "Love Yourself, Stop the Violence," which was dedicated to ending gun crime, teen pregnancy and drug use.
"[We come] here week after week after every killing...to have a moment of silence," Clarke said. "If were were absolutely honest and took a moment of silence every time someone was gunned down in America, we'd never have the opportunity to speak with one another."
Update, 11:28 p. m.: It's clear that the pandemonium reverberating through the House is far from over, but amid the chants of "No bill, no break" and House Speaker Paul Ryan banging his gavel in vain, there's also this:
Original Post: All hell has broken loose in the House of Representatives as Democrats continue their sit-in to demand a vote on gun control. For the second week in a row, C-Span has become the most popular party on television, but the tweets emerging from the floor are nearly as captivating as the mayhem afoot in the chamber:
G/O Media may get a commission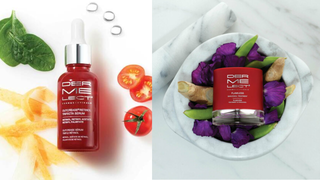 Save $19
Retinol Renewal Kit
Stay tuned, 'cause this post will be updated. For the full spread of 140-character commentary, follow #NoBillNoBreak on Twitter.
Image via AP.