Last week, the apocalypse did not occur when the Mayan calendar rolled over to all zeroes like an odometer. But people gathered near the Mayan ruins at Chichen Itza anyway, just in case some great new cosmic age of enlightenment and positivity happened to dawn. Spending three days there must have been really annoying.
Marking the end of the world — or at least the end of the Mayan calendar — at Chichen Itza with a thousands-strong gaggle of burner-hippie-New-Age-PLUR types sounds, um, interesting verging on exasperating. There is a "crystal skull-healer," a world-music group led by Marvin Gaye's son, a man who says things like, "Our extraterrestrial visitors have a surprise for us," and a dude called Ac Tah. As well as the obligatory freeloading hitch-hiker. "In lieu of helping to pay for parking," remarks reporter Kat Stoeffel, "he advised me to take a 'leap of faith' as he exited the car."
The gathering was called Synthesis, and it took place from December 21-23 near the famous Mayan archaeological site at Chichen Itza in the Mexican state of Yucatán. Because people are no longer permitted to climb the pyramids, the party organizers built a two-story scale model pyramid to host a rave they called AscenDance. There were also, inevitably, speeches:
Noting the presence of brothers and sisters from satellite television broadcasts, other speakers urged attendees to manifest their purest intentions, as their energy would be magnified by the abundant media — the New Age equivalent of a field trip chaperone's warning to "be on your best behavior because you're representing this school." One woman near the center of the crowd seized the talking stick and warned that owing to the expected 30,000 tourists and a planned visit from the president of Mexico, police presence around Chichen Itza would be palpable and perhaps oppressive. There were tales of a guy from a nearby hotel sentenced to seven years in the local state prison for one joint.

"Are you a federale?" a man across the crowd shouted.
"I am everything, baby," she snapped back. "We are all one."

The president never showed up, but the polícia did. The night before the Mayan calendar expired, about a dozen officers formed a blockade outside the festival campground entrance, citing incomplete permits. Displaced campers negotiated fruitlessly, singing and drumming and giving the police unsolicited massages and hugs. A flip-flop-wearing bro from Michigan whined that he should have gone to Rainbow. A woman named Harmony, wearing a bindi and and clutching a book of mythology to her chest, said she was Synthesis's lawyer and urged him to go to a bar down the road, where the locals had been kind enough to connect someone's dubstep-heavy iPod to the speakers.
Then, Stoeffel almost gets run over by a bus:
The next day, there were some signs of the end times. Those who arrived at Chichen Itza wearing the recommended all-white purification uniform gave the proceedings a suicide-cult vibe. Pickup trucks patrolled the town with rifle-toting soldiers standing on the beds. I did not consider my own demise until, walking out of ruins, a double decker tour bus clipped my left arm. A stud in the hubcap caught the strap of my purse, tugging me down a road lined with souvenir vendors, where I treated myself to a "Sobreviviente el 'Fin del Mundo'" T-shirt.
G/O Media may get a commission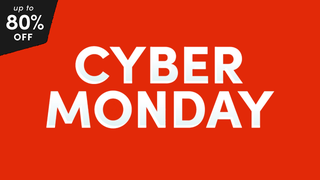 up to 80% off
Wayfair - Cyber Monday
Oh my God. These sound like the most annoying people in the world.
The Party At The End Of The World [The Cut]