The other day I noticed that I can no longer pose for a picture without putting my hand on my hip. I blame this on the unending stream of events photos I look at as part of my job. I was staring at this picture of Rashida Jones today when it dawned on me: this pose is ridiculous. It's supposed to make you look thinner, but really it makes everyone look like a little teapot! Then I started wondering when this pose became so pervasive. Luckily, the official Oscar website has an archive of red carpet photos from the past five years. By perusing it, I have discovered precisely when our world's mega-stars insisted on posing with their hands firmly placed on their hips, bony elbows jutting out at 45 degree angles. Photographic evidence, after the jump.
Here's a photo of Cameron Diaz from the 2003 Oscar Ceremony. Lovely dress! Completely normal pose! She looks darling. I could not find one photo of a woman posed with her arm in teapot territory.


G/O Media may get a commission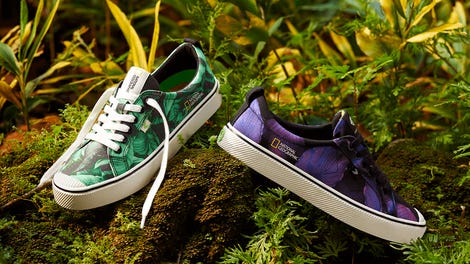 New New New
Cariuma + National Geographic
Now it's 2004. Sofia Coppola: nary a bent arm in sight. I think I found a single woman who was in the dreaded pose, but she wasn't even famous.


2005: in this year, early adopters began embracing this unnatural looking position.


But as you'll see in this next photo of Cate Blanchett from '05, not all celebrities had jumped on the teapot bandwagon.


Oh lord. In this photo from 2006, Felicity Huffman looks about as natural as a Stepford Wife exhibiting the increasingly popular teapot position. Looking through all the photos, about 60% of starlets have embraced it by this point.


Of course, O.G. bitches like Dame Judi Dench will never submit to the tyranny of the teapot.


Crikey! Cate Blanchett has finally fallen prey to the teapot's allure in this photo from 2007. Noooooo.


Why, Marion Cotillard…whyyyyyyyyyy?!?!? Right before she won the Oscar for Best Actress, Maid Marion is seen here, looking like she's full of Earl Grey. So sad, but by 2008, a good 95% of actresses have teapotitis.


This is probably why Julie Christie lost the Oscar to Cotillard. She refused to fall in line with the rest of the tea service. I smell a conspiracy!!!
[All images via The Official Oscar Website]