A hacking collective known as The Dark Overlord has been holding TV shows for ransom and threatening to leak them over the past few months.
After the hackers leaked episodes of a new Steve Harvey show from ABC titled Funderdome this week, the collective told told The Hollywood Reporter that "there's always more" to leak. "Hollywood is under attack, and we're at the forefront of this most recent offensive," wrote the group to the publication. "We're not in the business to scare anyone. We're in the business of earning vast amounts of internet money."
Back in April, The Dark Overlord leaked episodes of the new season of Orange Is the New Black to the Pirate Bay after asking Netflix to pay an unspecified ransom. (The show was not set to stream until June 9.) According to an unverified list of shows published on the site Databreaches, the hackers claim to have seasons of Bill Nye Saves the World, Portlandia, New Girl and more. They also claim they have movies from IFC and National Geographic.
Before stealing television shows, The Dark Overlord hacked healthcare organizations and insurance companies and sold records on the dark web. According to a cybercriminal quoted by Motherboard, the collective is made up of three members, whose ages range between 20 and 40 years old.
G/O Media may get a commission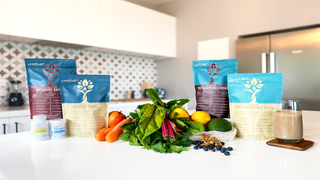 While Netflix and ABC have not paid ransom demands, the Hollywood Reporter writes that, according to "knowledgeable sources," other networks have paid the collective to stop leaks. The FBI is currently investigating the collective.