Last night, pop stars and celebrities attended the American Music Awards in LA. Trust a music awards ceremony to bring out the big guns, and of course by bringing out the big guns, I mean being praised for dressing in a way that is not socially acceptable anywhere or anytime else, which only makes social convention the big loser and weird dresses the big ol' winner.
Everything Nicki Minaj does charms me. Her wigs charm me, Roman charms me, Martha charms me, her bride of Frankenstein outfits charm me, when she wears bullshit trinkets all over her pants I feel nothing but rapidly spreading warmth inside, and even though her intergalactic jumpsuit and pinned-up Victorian skirt in wrinkly taffeta aren't her best work, I'm still gonna get behind my girl. Taylor Swift, in the other hand.... She's just this black hole of blandness. Taylor's so risk-averse that the girl even remembers to not mouth "muthafuckin" while being (supposedly) caught up in the moment of singing along to Nicki Minaj's performance of "Superbass."
G/O Media may get a commission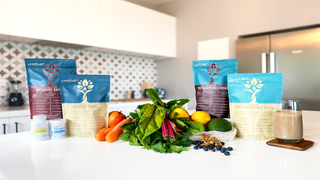 Katy Perry, you sly minx, you. You're wearing the Chinese scroll painting my grandparents have hanging on their bedroom wall in Shanghai as a dress and I love every inch of it. Especially the crap in your hair. Way, way less love for the the pompadour and pink barbie dress and the pink guitar.
Selena Gomez is becoming a woman. She looks like a classic Hollywood starlet dripping in gold satin. The rest of Hollywood, take note: if you wear satin don't go the tight, wrinkly route, go the "someone poured liquid gold over my body and now I look perfect" route. Justin Bieber looks grown up too. Thank god he put away his snake.
Two babes who have damn fine bodies and flaunt it like they know it. Except Heidi's dress is not as as short or shiny or tight as her dresses have historically been. I hate anything resembling a cowl neck, but Jennifer Hudson looks pretty stunning in that liquid silver dress. I like her strapless black and peach number even better. It's a little less showy, which only makes it all the more sexy.
Alanis Morissette, you oughta dress like that more often. (Sorry for the bad, cheap jokes.) Mary J. Blige is the queen of my heart and the queen of this red carpet. Katherine Heigl worked it out more than I've seen her work it out in a while. Anyway, you can't do a music awards' red carpet without bringing out the girls and at least one well-placed leg slit.
Well, it finally happened. A stilt walker in ten-foot high mukluks swung Jennifer Lopez around like a lasso on stage. Oh, and she's wearing Britney's outfit from her Toxic video. The outfit J.Lo wore to receive her award is a little more my speed, but the asymmetry is all thrown off by J.Lo's very purposeful slanting pose. Her light show dress was the best of all. The high ponytail felt like an old-school throwback, and it was kind of refreshing to see my girl in something not so overtly sexy.
I like this spaceman suit on Biebs and hate the way tight dress on Christina. In my overactive imagination, Drake is basically my boyfriend, except instead of wearing a boring black hoodie, he's in an old man sweater.
Soulja Boy used to be so little! And now look at him—tattoos all covered up, loud prints in moderation. Youth has become so tame. Um, speaking of being tamed, did Lil Jon find his Little Prince, because the dude used to look like this. I guess the King of Crunk has retired his grillz and shall henceforth wear corduroy pants with wool jumpers. There aren't a ton of events where a hot blue suit is totes approps, so why not seize upon one of the few times when it is to wear one? Good move, Miguel.
Adam Lambert's thing is not my thing, but I will say that his black coat is princely, or at least, dukely. Robin Thicke looks ridiculous, but perhaps the camera just caught him in mid-ass shift. Luda is apparently going the Justin Timberlake route and classing up his act. Remember when Justin made the shift from showing up to events in a Canadian tuxedo (with a denim-clad Brit at his side!) to wearing bowties and boat shoes?
OMG, these girls came. And they're all like, "Hey ya'll, we're here!"
From right to left: The Situation, Julia Kurbatova, Phoebe Price. Confidence is a great thing! Especially when you're dressed in a poo-poo platter—excuse me, pu-pu platter—of bad taste.
Might be the lights, but the white looks a little too stark on Estelle. Or maybe I should call it as I see it. Girl, your dress looks like a bedazzled, post-shower towel. Vanessa Marano's dress could double as a "Victorian wench" costume, but with the skirt dramatically ripped off for sexifying purposes. The flowers on Cheryl Hines' dress add unnecessary bulk and make her look boxy. Also that skirt is supposed to be soft and drapey but to me, it looks like sideburns that need to be shaved.
Holy booberoni and rack of leg! Vanessa Lachey, Sarah Hyland, and Audrina Patridge wore dresses that were short, tight, and standard. PS, Did Audrina always have such a pneumatic rack?
Is it really dismissive to say that Amy Heidemann and Keltie Colleen look like the poor man's Katy Perry? Because Katy's done "retro-fun" to death, and also once she wore a merry-go-round as a skirt, and it was way better than that puffy, square skirt Keltie is wearing. Jenny McCarthy's aubergine dress is cute. Also, I am impressed by her nipple visibility because the fabric of her dress looks pretty heavyweight and thick.
Images via Getty.