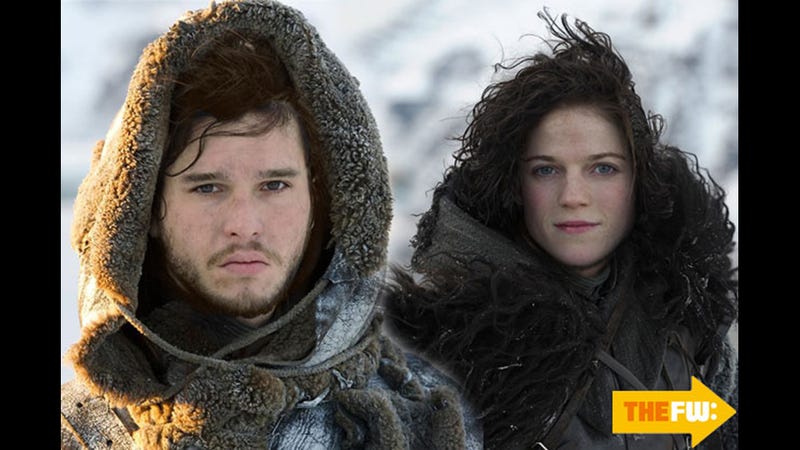 These are billed as creepy Game of Thrones face swaps — and some are, don't get me wrong! Stannis looks like the Joker, yeesh! — but don't you think Jon Snow and Ygritte* look as fresh and lovely as ever? Or, er, as rough and tumble and rosy cheeked as ever?
Regardless, who's excited for the season premiere? Besides you and the entire internet. Who's gonna zoom who this season? And will Jon Snow ever work up the courage to ask us out? Will a universe outside of our space and time finally use something more interesting than a g-d raven to deliver messages (I've repeatedly suggested pterodactyls)? Stay tuned to find out!
*What's up, girl! You're no longer a maid in turn of the century England; you've really made it!
[The FW]