FDA Commissioner Margaret A. Hamburg announced today in a statement that the FDA has lifted its outright ban (in FDA-speak, "indefinite deferral") on gay men donating blood, shifting their policy to allow donations from gay men who have not had sex with other men in the past year:
Over the past several years, in collaboration with other government agencies, the FDA has carefully examined and considered the available scientific evidence relevant to its blood donor deferral policy for men who have sex with men, including the results of several recently completed scientific studies and recent epidemiologic data. Following this review, and taking into account the recommendations of advisory committees to the U.S. Department of Health and Human Services (HHS) and the FDA, the agency will take the necessary steps to recommend a change to the blood donor deferral period for men who have sex with men from indefinite deferral to one year since the last sexual contact.
In place since the panicked early days of the AIDS epidemic, when there was very little medical knowledge about the virus, the 31-year-old restriction—which prohibits gay men from donating their blood and tissue, regardless of HIV status, if they have had sex with a man since 1977—has sparked rightful outrage in the gay community, especially in light of medical advances that have made HIV and AIDS testing standard practice in all blood donations.
This newest progress is meager at best; for sexually active gay men, it doesn't change anything. The Gay Men's Health Crisis said as much following today's announcement, stating: "Some may believe this is a step forward, but in reality, requiring celibacy for a year is a de facto lifetime ban." As the Washington Post noted a few weeks ago, this approach "still falls short of what a number of other countries have done to allow blood donations from gay and bisexual men. Countries, such as Italy and Spain, use an individual risk assessment for all would-be donors, regardless of sexual orientation." And Italy and Spain are both over 70% Catholic, so, well done, America! However, it's a start—and one that won't be without some medical impact. According to the New York Times:
The Williams Institute at the University of California, Los Angeles, has calculated that the change could add about 317,000 pints of blood to the nation's supply annually, an increase of 2 percent to 4 percent.
Read the full press release here.
Image via Michael Conroy/AP
G/O Media may get a commission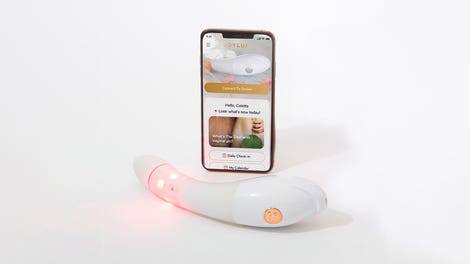 $50 Off
Joylux vFit Gold Device