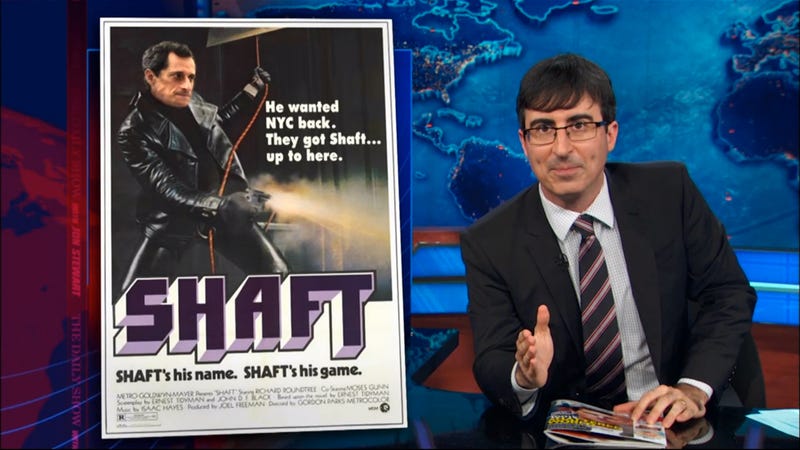 The Daily Show has always been good, but lately it's been so good that it's almost overwhelming. First there was their passionate Zimmerman coverage, then their silly, mocking take on Royal Baby hoopla and now they're taking on the newest Anthony Weiner sexting scandal. Unsurprisingly, they hit the penis nail right on the head.
Jon Stewart is great and all, but it's going to be a little sad when he comes back and John Oliver returns to his original job as correspondent. His brief stint as host has been so energetic and full of levity that it's revitalized a show that wasn't even in need of revitalization.
John, you'll always host of The Daily Show of our hearts.
The Daily Show with Jon Stewart
Get More: Daily Show Full Episodes,Indecision Political Humor,The Daily Show on Facebook
The Daily Show with Jon Stewart
Get More: Daily Show Full Episodes,Indecision Political Humor,The Daily Show on Facebook