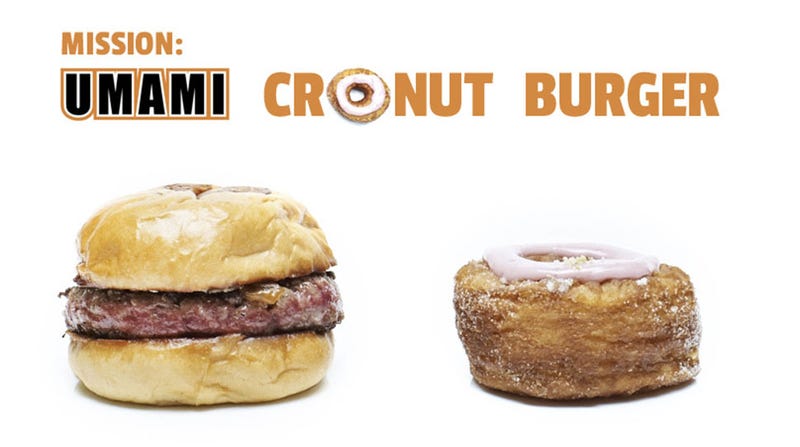 What happens when you pair the trendiest burger with the trendiest pastry product? Probably something that costs about $15, took many hours to assemble, and tastes pretty alright.
First We Feast undertook this self-imposed challenge and created the ridiculous monster. You know, some of us like to waste our money on gambling, alcohol, and or drugs — and some of us like to make expensive-ass croissant-donut-burgers.
The results:
To my surprise, the flavors melded well. The blackberry filling sweetened the savory Umami flavoring. As my waitress told me, "It looks like a heart attack on a plate." I corrected her, "A little sweeter than a heart attack." At 11:38am I finished my Umami-Cronut Burger. I wiped my face, paid the bill, and left. Almost exactly six hours since I woke up, I walked out of Umami Burger victorious and headed down Sixth Avenue. The memory of standing in line, buying my Cronuts, shocking Umami's staff, and eating my brunch sandwich was fresh in my mind, making me proud, absurdly so.
Ugh, now I'm totally gonna have to veganize this, right? Right. We are all monsters here.