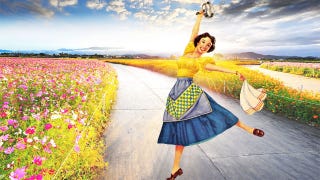 A lot happened today! And no matter how you feel about the royals, about the monarchy, about the money spent, about the frenzied media coverage, about HATS, about outdated figureheads masquerading as powerful entities, about the Evils of British Colonization and Oppression of brown people around the world, you can't deny that it was a pretty good day. And so COTD goes to Zulkey, who writes:
It's Friday, the sun is shining, this nice-looking couple had a big fancy wedding. I ain't mad.
Submit nominations to the Comment of the Day tag page. Just send the outstanding comment's URL and tag your nomination #cotd. (Replying to a comment with "#cotd" does not work.)
Use #trollpatrol to report comments that you feel the editors/mods should be aware of. Try not to respond to/approve/promote trollish comments in the threads — instead, just post the comment on the #trollpatrol page, the same way you'd post a comment on #groupthink or on the #cotd page, and the editors/mods will take care of it.
For meetups, use the meetup tag page!