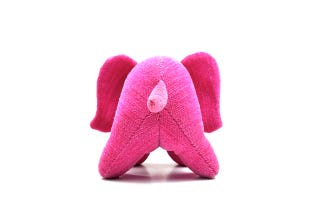 We knew we could depend on you folks to make up for where the Republican National Committee left off. Here, a few of our favorites from the comments.
There's No "I" In Uterus, But There IS A "U.S." (AndPreciousLittleOfThat)
It's Not Rape, It's Surprise Sex! Why You Should Be Grateful He Chose You. (Skahimself).
Smaller Government, Smaller Rights, A Guide For Women. (Nick1693)
I Found The Shirtless Photos My Husband Posted To Craigslist: How To Deal (And How To Win Back His Attention!) (Val diP); followup: What To Wear To Your Husband's Resignation Press Conference (Plus Tips On Facial Expression!) (BoxMeowBox)
They Should Have Worked Harder: An Expose into the Frightening World Of Senior Medical Care Entitlements (Jen82)
Lilly Ledbetter And Your Morning Commute: Costly Wages, Expensive Tires (Pickle and Gunner)
How to Hate Your Bush By Loving George W. (La Comtesse)
The Best Pink and Blue Toys for Your Little Girls and Boys (Respectively) (Kivrin)
Beat the Rush! Scheduling Your Next Pap Smear at Walgreen's (Southern belle)
Getting Your M.R.S.: Why Sending Our Daughters to College is a Necessary Evil (Ms. Frost)
We're all about public service.