This week for The Lady Bunch, let's take a look back at the role that synthetic hair has played for our favorite lady talk shows in 2007. If it weren't for Tyra Banks, would America know as much about weaves as we now do? She loves weaves, loves talking about weaves, loves giving weaves, and we wouldn't be surprised — if they were coated in the right amount of rib sauce — that'd she'd like to suck on 'em too. And thanks to a very special segment of The View, Sherri Shepherd taught us everything we didn't need to know about weaves, and never bothered to ask. Clip above, more hair after the jump.
Look, Saleisha got her first post ANTM gig, courtesy of The View:

JK, but Joanie, the runner up of Cycle 6 really did find work as a wig model, after ANTM.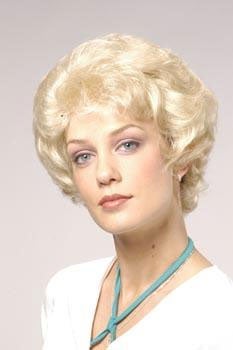 This year, Barbara didn't stray from her normal 'do; that's very Ken circa Barbie and the Rockers.

And given that the other ladies on the panel are just as static with their styles, it's kinda awesome that we get to see Sherri's parade of wigs each week. In the spirit of the holidays, and the giving season, I'd like to give this to all of you. Happy Holidays!