Yo, men! Do you like leering at women, but sometimes find yourself accidentally thinking of them as people? Smooth shit, Sherlax. Lucky for you dum-dums, here's a book.
The Field Guide to Chicks of the United States is a holy convergence of my two favorite literary genres: Self-Published Sexist Garbage Books Written by Stock Photos of Lawyers, and the Creepy Stalker Confessions of Low-Level Fitness Infomercial Extras. Written by this literal guy (SRSLY!), who you might recognize from his previous job, frothing in the background of the P90X commercials (#12), Field Guide to Chicks of the United States purports to be "an entertaining and insightful guide to spotting, identifying, and appreciating subcultures (or 'species') of women across the United States, also known as 'chickspotting.'"
Mmmmmmmm, that does sound insightful!
The book won't be released until June 25 (boooooooooo!!!), but in the meantime, there's plenty to be gathered from the website and the press release. (Seriously, this FAQ page is possibly the most perfect combination of gleeful sexism and clueless racism ever committed to internet-paper.)

G/O Media may get a commission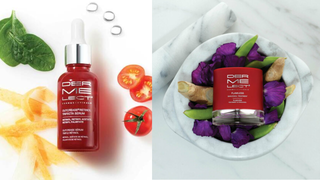 Save $19
Retinol Renewal Kit
Author Joe Bovino* is deeply dedicated to the idea that women aren't just for decoration—we're also cartoons, pieces of food, breeding stock, and adorable ethnic stereotypes. For instance: "On the cover [see left], you can see Afrodisiac, Country Biscuit and Taco Belle!" There's also the "Phillycat," the "Cuban American Transformer," and the "Peace of Ass." As you can see, us women can be all kinds of things—except for individual human beings (because gross!). Based on "field data," Bovino has divided the nation's chicks into 92 distinct "species":
The guide covers 92 species of American chicks from regional (assimilated), ethnic (e.g. Mexican American), or other (e.g., outwardly religious) subcultures that are present in significant numbers within the United States. That's a sizeable number, but it's not comprehensive. Due to the sheer number and diversity of species in such a large country, the guide does not include profiles on chicks with small representation (e.g., Cambodian American) or marginal interest from men (e.g., Chick with a Dick).
So don't worry—if you're a lady and you don't find yourself listed in the Field Guide to Chicks of the United States, it's probably because you're some weird kind of ethnicity that the author just hasn't gotten around to banging yet. Or, surprise, you have a penis.
Bovino makes sure to let us ladies know that this book isn't just for men—there's a lot that women can learn from it too: "Single chicks can use this book to keep an eye on the competition and pick up valuable inside information." Wow, thanks! Because if there's one thing women need help with, it's figuring out new ways to compare ourselves to other women.
Anyway, because I like this book sooooo much, I took it upon myself to offer some pro bono editing services! Here's a sample paragraph, with my notes:
Two-page species profiles on each chick are the key to the guide. Each profile includes a ¾ page illustration of each chick, as well as its species name, common name, group (regional, ethnic, other) name, and its most distinguishing physical characteristics, song, behavioral tendencies, mating patterns, (chick) magnets, location, and habitat. It also includes a behavioral trait chart, promiscuity index, and color-coded range map. And there are even a few (whoa! and fetch!) tips for guys in the field.
Weirdly, by the time I got done editing the whole book, all that was left was the word Field. So pre-order Field, everyone! It's about...a field, I guess. Best book ever.
*You guys. I know he looks like Don Draper fucked a Ken doll and a butt-baby came out, but can everyone in the world just quit having sex with this dude? HE REFERS TO WOMEN AS "IT."