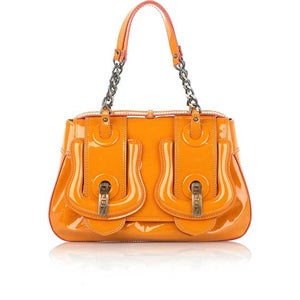 Spring has sprung! This year, there are five items every woman must have her wardrobe. As the seasons change, so should your essentials; and when it comes to accessories, think bright, light and white! The five items you ought not be seen without, after the jump.


1. A bright bag.
Begone dull, drab winter blues! Hello, electric vivid hues! Spring and summer are all about brights this year. Try this papaya-colored patent leather shoulder bag from Fendi, $1,860. [Net-A-Porter]
2. An "it" shoe
It really ought to be Prada. How can you not be in love with the new flower-heeled Mary Jane from Prada? Whimsical, unique, fresh: Everything a spring shoe should be! ($790)
[Neiman-Marcus]
3. Something sequined
As seen in the April issue of Allure, sparkle — especially for evening — is effortlessly chic. We especially like Lanvin dress ($1,133), it's fit for a goddess! Ooh, and the Christian Louboutin suede and crystal peep-toe pumps ($2,500) are exquisite.


4. A white-banded watch.
A fresh, clean, white watch will look crisp and right with Spring brights and florals. Just look at the choices from the April issue of Vogue: From a $1,600 Tag Heuer to a $11,500 Hublot, there's a choice for every budget. As Vogue says, "Need it now!"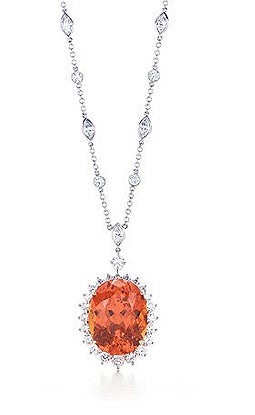 5. A piece of jewelry that makes a statement.
Whether you choose a necklace, a ring, earrings or a bracelet, look for a large item which refuses to be ignored. This year, jewelry does not whisper. It shouts: I am here, and I am gorgeous! We absolutely adore this 35 carat spessartite pendant: With a floaty dress or narrow jeans, you'll be beautifully adorned. ($66,000) [Tiffany & Co.]
Be sure to check out fall accessories picked by Candy Pratts Price over at Style.com.