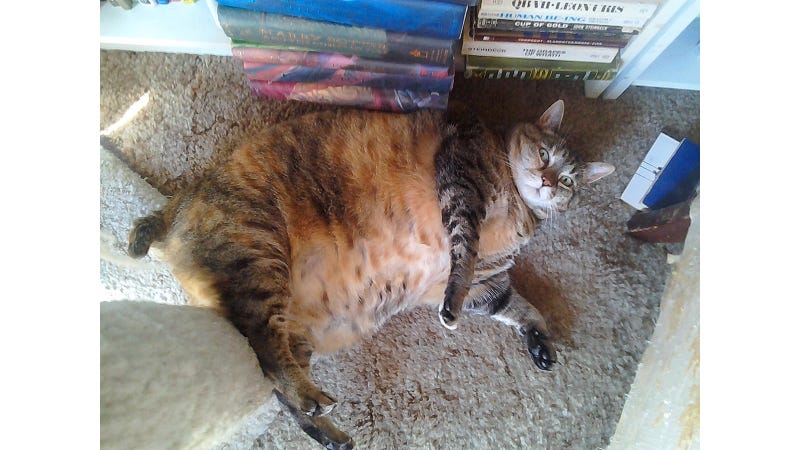 Patricia writes:
Gilda was found one chilly January morning in '04, behind our apartment building. She was then about 8 weeks old, scrawny, and sported a 90 degree bend in her short tail. Gilda once survived a fall from a fourth story window with merely a scratch on her chin. She shoulders our other cat aside when he's feeding and eats his food. When she jumps on the bed, I have to scoot over. Grown men fear her. In short, she has blossomed into the badass feline dominatrix she always aspired to be.

We feel Gilda would make a supurrlative TGIF cat for Jezebel.
Image via email. Feel free to post your pet photos below!