In the past year, two of my best friends have left New York City — off they went to Hong Kong and the Caribbean (bitch). While I'm not left here friendless, I can't even begin to explain how much I've felt their absence. And it's not because we saw each other every day or even every week when they lived here; it's because we were in constant contact with text messages. Every important, unimportant, or mildly amusing event or observation we shared with one another. In a weird digital-age way, I felt like I had them around all day.
But once a person moves abroad, texting can change. Maybe it costs money for someone, maybe they can't get a good data plan or a consistent wifi connection — I don't know. Point is, the texting frequency drops greatly. And in that way, it was like they had disappeared. (It's not like anyone can keep up with email anymore. And Skype just requires too much scheduling.)
This is when your smartphone saves the day with a nifty app with a cheesy name: WhatsApp (sans apostrophe, which drives me insane), currently available on iPhone, BlackBerry, Android, Windows Phone and Nokia. WhatsApp works as a stand-alone texting program; once you and a friend have installed the app, you can text one another via WhatsApp instead of, say, the iPhone's iChat. And through some sort of magic that bypasses the problems one may have with international texting, WhatsApp works.
WhatsApps interface is intuitive and easy to grasp; it's like any texting program or instant message. Two users needn't have the same platform and it doesn't matter if the numbers are domestic or international. And once you start using WhatsApp, it doesn't mean that all your texting will be done through the program. You can still text a friend the usual way and conduct a completely different conversation in WhatsApp — it runs independently of your regular text message platform. And like texting on other smartphones, WhatsApp allows you to create individual group chats.
Since my girlfriends all installed the program and we created our little chat room, it almost feels like I have them back in town. And it's all for free — WhatsApp doesn't cost a penny (unless you're on an iPhone, in which case it's 99 cents).
G/O Media may get a commission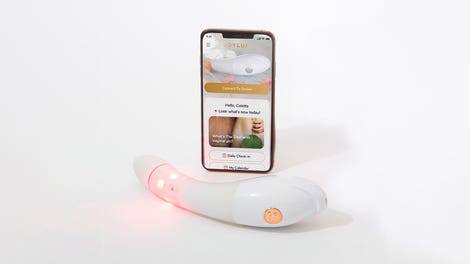 $50 Off
Joylux vFit Gold Device
WhatsApp, free via mobile download or 99¢ at the Apple app store.
Worth It only features things we paid for ourselves and actually like. Don't send us stuff.