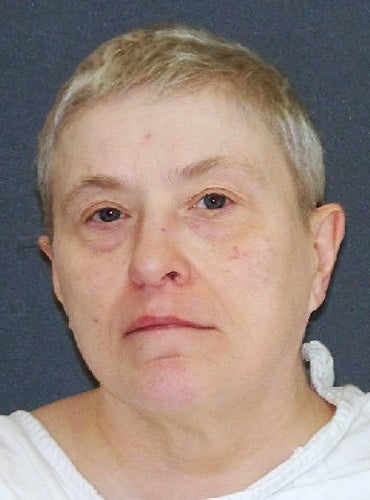 Suzanne Basso, who was convicted of murdering a mentally impaired man, became the fourteenth female to be executed in the United States since 1976, when the Supreme Court lifted the ban on the death penalty.
Basso was sentenced to death in the state of Texas, for murdering a man prosecutors say she lured from New Jersey with the promise of marriage:
Basso was sentenced to die for the 1998 slaying of 59-year-old Louis "Buddy" Musso, whose battered and lacerated body, washed with bleach and scoured with a wire brush, was found in a ditch outside Houston. Prosecutors said Basso had made herself the beneficiary of Musso's insurance policies and took over his Social Security benefits after luring him from New Jersey.
Basso declined to make a final statement before her death. She was executed with a lethal dose of pentobarbital and died almost ten minutes after the drug was administered.
Out of the fourteen women executed in the United States, five have been put to death in Texas.
Image via AP Images.