A month ago, we asked you to send us a page from your old journals. Today, we reveal our submissions, and you get a peek at the secret turmoil that was meant only for the dear diary.
This smattering of diary entries come from around the country — and from across the globe. The ages are as varied as the experiences: Some girls were happy-go-lucky TV-watchers; some were dealing with overwhelming emotions and desires. Dating, depression, disease, dilemmas — it's all here. Throw in celebrity crushes and Snoopy notebook paper, and you've got an amazing gallery, which begins below.
Year: 1998
Commenter: Skellatrix
I hardly wrote, so when I did, it was all "important" stuff. I love the fact that at the beginning of April vacation this little "crisis" is SUCH a big fucking deal, but by the end I was completely over it - and felt the need to include an addendum, so future Me wouldn't get the wrong idea. Hey! I was sixteen, so I had some self-awareness.
(click "full size" to enlarge)
G/O Media may get a commission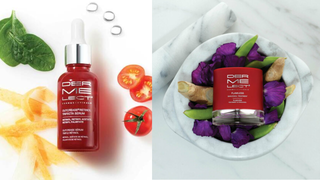 Save $19
Retinol Renewal Kit

Year: 1998
Commenter: Skellatrix
Also, for your consideration: the three-and-a-half page analysis of an awkward, limp high-five that ultimately concludes with "I dunno, I don't give a fuck."

(Skellatrix cont.) And no, I never ended up dating this poor boy.
(click "full size" to enlarge)

Name: Sandy
Year: 1984
Age:20
Commenter: Darbyoshea
Here is a CLASSIC two-page entry detailing my entire (very) early sexual history (i.e. first kisses, "his hands on my butt!!!" etc). Last names have been redacted and my dignity is officially squashed, even having revisited this old old diary. It's from about 1994, let's say, when I was in seventh grade in Indiana. There is an incident on a horse and another on a trampoline. Hooray, rural youth.
(click "full size" to enlarge)
Name: Nita
A page from my third grade diary!
Name: C.
Here's a page from my old diary, or rather a typical excerpt. This was from my senior year in high school, 2004. Hope you gals like it!
(click "full size" to enlarge)
Name: N.
I'm attaching three pages of my old diary, written from ages 11-17 (ending on the day I graduated high school).
The first two (journal1 and journal2) and one entry— written just before I turned 16 and just after I was diagnosed with cancer. Whenever I look back at old entries, it really shocks me how un-self-aware I was, but these two pages seem to be the opposite and were surprisingly poignant.
(N.'s journal, cont.)

(N., cont)
I'm not really sure if that fits with the light-hearted feel of the diary idea, so I'm attaching one more page, written at age 12, an entry deliciously horrible. I went a little 1985 on it and erased names because I had this lovely habit of writing everyone's first AND last names. "Why are bitches ever born?" Why, indeed.

Name: Cara
Date: May 05
Age: 16
(click "full size" to enlarge)
Commenter: Wooden_shoes
I distinctly remember watching the start of the Persian Gulf War on the television, I remember being pissed off because it was right around my birthday.
Commenter: Etoiles
As sad as it is to say, this is one of the least embarrassing journal pages I could find. I wasn't the Gossip Diarist; I was the Pretentious Knowledge-Seeker going after Deep Truths and so on.
I started journaling heavily when I was 14, barely into my high school freshman year. I was full of that teenage sense that I WAS BRILLIANT AND THE WORLD WAS STUPID. I suppose, in a way, that we're all kind of right... the world, it turns out, is stupid. But alas, none of us is brilliant at 14.
Anyway, this page is from the summer I was 16, and would have been right around the time I was wrapping up my sophomore year of high school. (I started to transition into the me I think of myself as being now about two months after I wrote this page.) Usually my penmanship is impeccable, and has been since third grade; sloppy handwriting is always a sign that words were simply *bursting* forth and that I wanted my future self to remember how excited I was. Because yes, I was like that, too.
(click "full size" to enlarge)

Name: Michele
Year: 1979
I was 12
Name: Michele
Year: 1984
I was 16.

Name: Candace
Year: 1997
I was 12
Name: Candace
Year: 1999
I was 14
(click "full size" to enlarge)
Name: Susan
OK, this is so embarrassing. It's a 1980 entry from my 1975 diary.
1. I'd been kissed twice; once as part of a play, and once by Greg.
2. Greg is not so nice. You would not like him.
3. "I've just begun to really understand how petty everything was"?
4. There is no second page anywhere. I just quit writing. The story ends like this: "and accidentally got on the High School bus, got laughed at, and was delivered to school crying by my harassed mother."

(click "full size" to enlarge)
Commenter: Spamanda
The is from 1993, I was about 15, and it was after my first "real" make-out session with my boyfriend. Good times. I especially like the pink ink. That's classy. Shows just how grown-up I really was.
(click "full size" to enlarge)
Commenter: Spamanda
This is from 1997, when I was 19 and in a very serious relationship (that ended shortly after this journal entry). I wrote pages and pages about how worried I was about being pregnant, but this one sums it up quite well. Even now, looking back, this was such a turning point in my life.
(click "full size" to enlarge)
Commenter: Thatgirlmay
This page comes from my diary I started in 4th grade. It was May of 1994 and was 11 when I wrote this entry. Oh, and Joey and I never made it to "Might Ducks 2" because he stood me up! Oh the 11 year old drama.
Commenter: bleedingmouths
Diary 1 - Age 14, 1998. worth looking at for my daily Top 5 lists. still a huge fan of black pens. Also good for the hearts at the bottom. KM's first love should be evident- BSB. Backstreet Boys, alright?
Commenter: bleedingmouths
Diary 2 - Age 15, 1998. Good teenage dream, contrasted with good punk lyrics... happy future thoughts!
Commenter: bleedingmouths
Diary 3 - Age 16, 2000. Hair experiments, lots of hearts, good fox

Commenter: bleedingmouths
Diary 4- Age 17, 2000. I think it's worth introducing people to the concept of Satan's Crown and its relationship-centric Underpants of Betrayal cousin.
Commenter: saintestella
This page was written in November of 1997, shortly before I turned 12 years old.
(click "full size" to enlarge)
Name: Carolyn
This was written in 1995. I was 14 years old. I was writing about my first ever boyfriend. I was pretty much obsessed with him for a few years.
(click "full size" to enlarge)
Name: Andrea
Hi! I've attached a page from my diary from January 16th, 1987 from my Hello Kitty diary. I was 11 years old and in 6th grade. What strikes me about this entry is this is right around the time I started puberty and was gaining miniscule amounts of weight due to puberty. I was by no means fat, but my 11 year old mind sure thought I was. You can see in somewhat different (I assume a couple years later?) I commented on the page, "I'm fat, okay?" Heart breaking. And obviously a little boy crazy :)
(click "full size" to enlarge)
Commenter: Lolita Hazed
This is from junior year finals! I was 17 when I wrote this and it was 2008.
Name: Luan
Year: 1993
Age at time: 7
(click "full size" to enlarge)

Commenter: ♥Anti-SocialSocialite♥
I wrote this rap in my diary when I was 15. Way back then, in 2002, I had elaborate aspirations of becoming a singing, rapping, dancing, writing, improving, acting dynamo. Of course, all that time spent independently training to become a dynamo affected my grades and my parents were none too pleased. In the most teenaged tantrum of all time, the most powerful of protests, I wrote "The Teenage Girl Rap" to vent my frustrations. Backed by a preset Casio keyboard hip hop beat, I rapped and sang my heart out to my mom and dad, sure that this song, the fruit of my frustrations would be the one the catapult me to stardom. AND BOY WOULD THEY BE SORRY THEY EVER DOUBTED ME. 7 years later, I'm a writer, still do improv, a college student, and a dynamo in my own way. I haven't rapped in 7 years - and from the crude self-made recordings I've since relived, I probably never should have.
(click "full size" to enlarge)
Name: Lauren
Here are two page scans from a diary I kept from age seven to age 15. I wrote the entries when I was eight; they describe the same experience, only I crossed out/edited the first entry, I think because I was embarrassed (I recall having been embarrassed, but also a little pleased).
Name: Claire
This isn't exactly a journal entry, but I glued it into my journal, so I feel like it almost qualifies. The story that inspired this page is a relatively common one- I fell in love with a boy who had a girlfriend. We dated our freshman year of high school, broke up terribly (as most 15 year old's relationships do), and hated each other for the rest of high school. But one night at a choir retreat second semester of senior year, we stayed up all night talking and fell in love. It was February of this year & I was 17. He wouldn't leave his girlfriend, so I moved on. This journal page is a doodle. I scribble song lyrics when I'm bored, and as he was on my mind all the time, this page is all about songs that remind me of him. He broke my heart, but it was worth it. I have this page to remind me how deep I can feel and how I deserve someone so much better.



Commenter: Bunnya69
Year: 1990
Age: 19 (at the time this was written; I turned 20 in October of that year)
I wish I could find my diaries from the early 80s, when I was a pre-teen/teenager, but all I could locate were ones from the 90s. I decided to scan an entry from 1990 because all of the other journals that year discuss my marriage to my first husband, and we don't want to go there.
I chose this entry as it demonstrates how yummy Christian Slater was when he hit the scene.

Name: Emily
These scans come from a diary I kept in Kindergarten and first grade in a red, 1-subject Mead notebook. This was the year before I received a "proper" diary.

Some history: I mostly wrote about what I watched on TV and what I ate. I was a big Jem and MTV fan. The second entry was written after a birthday party at a local Chuck E. Cheese style establishment, which later became the site of my first job in high school. I love how it captures the '80s zeitgeist so well, with the jelly bracelets and Solid Gold and Tiffany.
Name: Holly
I was 12 years old when i wrote this. The Gareth i am referring to was Gareth Gates from the TV programme 'Popstars'. As my 12 year old self would say, *cringe*. My eyebrows were a big concern in my early teenage years until my mum let me pluck them when i was 14. When she looks at old pictures of me she tells me she wishes she let me do it earlier.
Name: Dodai
Year: 1987
I was almost 15 and extremely existential/pretentious. The next couple of pages go on and on about Prince, Howard Jones, David Bowie, being "phony" etc. etc. etc. Mentions of Bruce Willis and Moonlighting are included.
Name: Dodai
Year: 1987
I had a crush on this Colombian kid named Glen in my biology class. His eyes were a particular shade of green/blue I called "pastel aqua." Years later at my high school reunion, we made out.
Commenter: Haguenite
As you can see, this entry was written May 27th 1999 (I was 16) at 10:46 PM. During this period, I watched Heartbreak High (Australian high school series) religiously, and I was madly in love with Drazic. That's him on the page at right. And because I know most Jezebels don't speak Dutch, a translation:
Dear diary,
The weather is great and we only have class for 4 more weeks. Can't beat that, can you? I'm doing my homework on a bench in the sun or in the hammock in the shade.
Today we went on a family picnic, and there is my summer feeling! Now fingers crossed the weather stays this way. I think that'd be quite comfy, really.
I can't believe summer vacation is almost here! Delicious!
On top of all this, I've also finally gotten over my crush. His blue eyes are still beautiful though.
In short, I quite happy, but also quite tired so... Au Revoir!
I was not a very interesting teen.
Commenter: Mmmmkay (gellin and jezebellin)
Here are some select pages from my 4th grade diary, circa 1991; I was 9 years old. I think they are hilarious and I hope you do too! Some things to note -
- "Matt" was my childhood crush/obsession and the crush of every girl I grew up with, he is now married to one of my best friends
- "Candace" appears over and over again though I never thought of her a best friend, she was clearly more important to me than I thought she was or wanted to remember?! fun fact - my mom ran in to her mom recently and told her I'm with a girl now, Candace's mom said "ohh Candace did that lesbian thing in college, don't worry about it."
- "Peggy" was our live in housekeeper/nanny and I was very close to her but was also very self righteous about drugs etc at that age.. oh if I only knew what I'd get into as a big girl
- It was a Precious Moments diary, hence the bible verse at the beginning. I was pretty religious growing up, hence the semi-holier than thou tone (accusing the girl on my soccer team of being immodest??!!) and talk of the Christmas "pagent," I went to an Episcopal school from nursery school - 12th grade. the "first king" refers to the 1st one in the procession of The 3 Kings.. I even played the Virgin Mary the next year as a 5th grader!
- all this took place in South Orange County, CA