The "2009 Totally Texty Teen Choice Awards Pre-Party," held last night in Hollywood, was exactly like what it sounds like: horrifying. Don't these kids have parents? Also: get off my lawn!
Ryan Newman is 11, and "her hobbies include, hip hop dancing, singing, and playing with her American Girl dolls." Also, this dress must be the envy of every kid on the block, combining dress-up and adult!



I'm not sure who Krista Texeira is, but 1)she's darling and 2)I love that she's doing the mixed-textile trend, a la Prada!



G/O Media may get a commission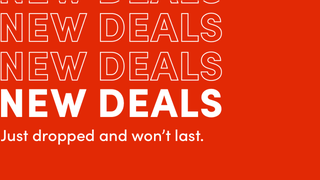 Up to 70% off
Wayfair - Cyber Week Deals
You may know Kaycee Stroh from the High School Musical franchise. But either way, I'm guessing you, like me, are somewhat confused by the text on the hem of her kimono.



ABC Family star Amy Rider is skewing a little Sweet Charity - in a good way - but I'd love to see a more delicate shoe.



Jadagrace has the audacity to go by one name, sport tight boots in August.



Malese Jow is a Nick actress, and the only kid here wearing anything I would have dared in my self-conscious teen years. Or, frankly, as an adult.



Brittany Curran's Penny Pingleton hair is a bold - and baffling - choice.



Kaya Jones gets points for matching. She loses points for what's matching.



Some day our children will look at photos, like this one of Molly Burnett, with pain and confusion in their eyes, and we'll have to say, gently, "Yes, there was a time when we wore fedoras. A lot. Those were different times. Crazy times."



Josie Loren sports a trend for fall, the reimagined T-strap. Random chains on dresses will doubtless be a trend according to Lucky in 3...2...



Poor Isabelle Fuhrman falls into that sorority of children immortalized on horror movie posters, along with that girl with no mouth. And in real life she's so cute and normally-dressed!



See, call me old-fashioned, but if I were Noah Cyrus' mom, I'd probably say, "no, honey, you can't wear the can-can outfit tonight." Of course, the Cyrus parentals and I have departed on the subject of appropriate apparel before."


Getty" />