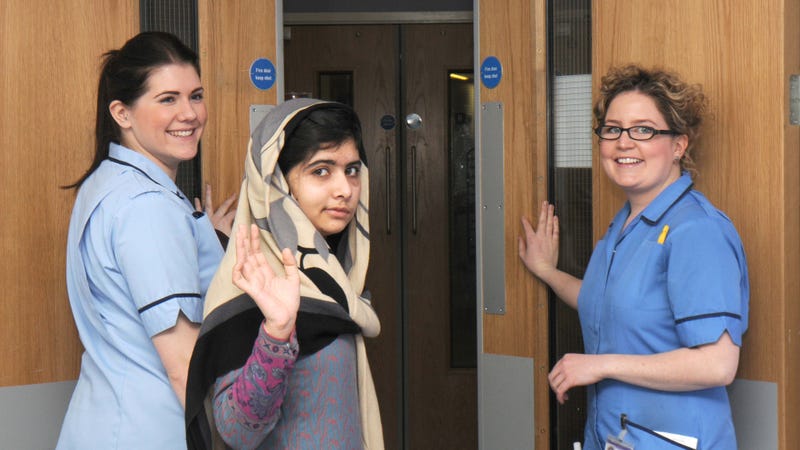 Malala Yousafzai, the teenage girl who was shot in the head by a Taliban extremist for the outrageous crime of wanting to go to school (while female!), has just two more surgeries to go—one to install a cochlear implant and the other to patch her vulnerable damaged skull with a titanium plate.
Islamist extremists from Tehrik-e-Taliban intended to kill her for taking a stand for the right of girls to get an education. The terrorists have said they will target her again.

The 15-year-old's brain swelled dangerously days after the shooting, so doctors in Pakistan extracted a section of her skull about the size of a hand. Otherwise, the pressure in her cranium would have caused severe brain damage, likely killing her.

..."She's very lively. She's got a great sense of humor," he said. She is aware of her high profile in the world and what that could mean for her safety.

"She remains incredibly cheerful, incredibly determined and incredibly determined to speak for her cause," Rosser said.
If there is any justice in the universe, Yousafzai's bionic titanium skull will give her foe-vanquishing laser eyes. Or, at least, protect her brain for all the years of school she has ahead of her. Best of luck, Malala.
Pakistani teen activist Malala will have titanium plate placed in her skull [CNN]