The lucky 17-year-old girl #blessed by the generous hand of Taylor Swift, patron saint of wearing dresses to the gym, has still not spent the $90 the songstress gave her for her birthday dinner at Chipotle.
The original gift was bestowed upon Long Islander Micaela Rodriguez, whose late July birthday celebration crossed paths with St. Swift in Central Park, where the songstress was in the middle of an interview with a journalist for Rolling Stone. Such interviews tend to be sort of like weird dates where neither party is sure who is screwing whom, and so when a boat full of Rodriguez's friends informed the singer via yelling that it was Rodriguez's 17th birthday, Swift likely welcomed the distraction.
According to an interview with the Huffington Post, Rodriguez explained that Swift's politeness quickly escalated into aggressive benevolence.
How did you get out of your boat?

I asked to take a picture with her and she was like, "Yeah, of course." I was so excited I jumped off the boat and then she held my hand, and we took a picture like that. The current was so strong that my friends were drifting away, so I went into the gazebo.
And then she gave you $90?

She asked me how my birthday was going and I said, "Oh, we're going to go to Chipotle!" And she said, "That's so cool!" The interviewer from Rolling Stone gave her a look like "C'mon, Taylor." So, she walked to the interviewer and walked back and opened her purse. I said, "No, it's okay!" And she said, "No, you and your friends should go have a fancy birthday dinner. It's on me. Go enjoy yourself." Then she put the money in my hand and closed my hand and said "Happy birthday."

Why $90?

She just opened her purse. She was in a rush. I guess she just took the money and, like, gave it to me. She told me to go have a fancy dinner.
A $90 fancy dinner in upper Manhattan? Dream on, Swift.
But Rodriguez didn't use the money to go somewhere fancy, nor did she set out to achieve the world's most expensive burrito bowl consisting of all guac. ("Did you know guac is extra?" "Exactly. That's why I need 35 servings of it, stat.") Instead, she took the money and returned to her home on Long Island, a barren, Swift-free landscape of car dealerships and people who tell everyone when they travel that they're from "New York City" even though they most certainly are not.
G/O Media may get a commission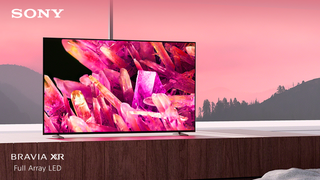 $400 off
Sony 55 Inch 4K Ultra HD TV X90K Series
At press time, Rodriguez has not decided what she's going to do with the money.
Image via Splash