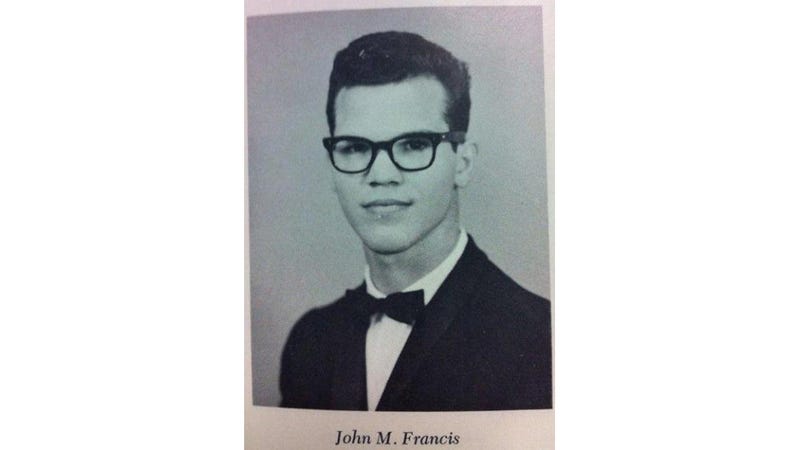 Is it possible that Taylor Lautner, the 19-year-old actor who plays werewolf Jacob Black in the Twilight films, is actually a vampire who's been a teenager for 46 years — or more? Someone named Natahsa sent this image to teen gossip site Ocean Up, with the message:
Today I was looking at my teacher's yearbook and he graduated in 1965.. So I was flipping through the pictures and came across a Taylor Lautner lookalike!
Some possibilities:
1. Taylor Lautner is an actual vampire who never ages.
2. Taylor Lautner has a portrait of himself in his attic, and it is hideous.
3. Natasha is playing a hoax on us all, and this is a photoshopped yearbook picture.
Personally? I like answer number 2 the best.
Taylor Lautner LOOKALIKE FROM 1965 [OceanUp]